It seems TikTok banners ads and posts about free credits to advertise on the platform are now a normal item in my news feeds. And it got me thinking about our clients and the questions we are getting about the viability of the platform.
Sure, TikTok is now the newest app on the block and has a valuation 78x (at $78 billion) of that of Instagram when they sold to Facebook some time ago. There is no doubt it's hot and it garners a lot of eyeballs.
The biggest mistake any small business can make about social is giving up precious time to craft a message on a platform that they've yet to see the drives website traffic or phone calls. Facebook and Instagram are hard enough with most businesses in small towns seeing less than average engagement rates.
So, before you go out and download TikTok (while you can!), you should heed these questions about the latest trend on the social media game and your marketing strategy.
Global Apps Have Global Audiences
First off, know your audience. It's imperative to know where your customers are and the many ways to reach them.
Did you know TikTok has 738 million downloads but only has 30 million active users in the US? That represents less than 5% of the global audience.
Just know that if you're fishing in a pond, the pond is much smaller than Facebook and Instagram.
What's The Name Of The Other App?
Where did YikYak go? And that other app…you know the name. Yeah, that one. Vine? Vine felt like TikTok. It feels like just a minor adjustment with a slight twist. And BAM! New app.
When we work with our clients, we like the tried and true. Hootsuite mentioned that Facebook and Instagram are still in the Top 5 of Global Mobile App Rankings and beat our TikTok at #6. While that's a close race, viability still is in the app that sticks around the longest.
TikTok could suffer like Snapchat's leadership issues pertaining to privacy and company direction. Snapchat is now into adult content and "increasingly becoming an integral part of the online [adult] industry." Yikes! Yet, another fad app I couldn't see value in.
Chose wisely where you spend your precious ad dollars! And even though Zuckerburg has his share of privacy issues, it's still a trusted platform for advertising in my personal experience.
Lastly, How Old Are We (You)?
I'm 40. Yup. Damn. So, I have yet to download the app but have seen the news and those random clips that make it to Facebook and Instagram. They are totally cute. I get it.
However, TikTok is a teen app. We don't have many clients who market to teens and the advertising legislation surrounding younger demographics makes it tough. Here the age stats from Hootsuite:
Age 13-17: 27%
Age 18-24: 42%
Age 25-34: 16%
Age 35-44: 8%
Age 45-54: 3%
Age 55+: 4%
That's almost 7 out of 10 people using TikTok are found under 24 years of age.
For most of us, that means that much like my 20s, we didn't pay much attention to advertising other than what was immediately needed for our social lives. And, we certainly didn't have the cash to participate in most of the services and products our clients offer.
So, think about if your customers are in this age group or not before you jump in and spend that precious time on curating the perfect sponsored lipsync. Or just do it for fun and don't sponsor it as an ad!
Should You Start An Ad Campaign?
All this information may be good or bad for your business. You may have just realized you are missing the boat! Our e-commerce clients that sell apparel should be on this fast!
However, you should be smart with how you spend your hard-earned ad dollars. There are a lot of ways to get customers, but for general small business who depends on local customers who have enough income to be viable, I would recommend using another way. The worse thing we can do is spend our client's ad dollars on items that don't create customers.
We help offer many ways for small and rural businesses to get customers and you don't have to be a video creator to do it. Let us know if we can help!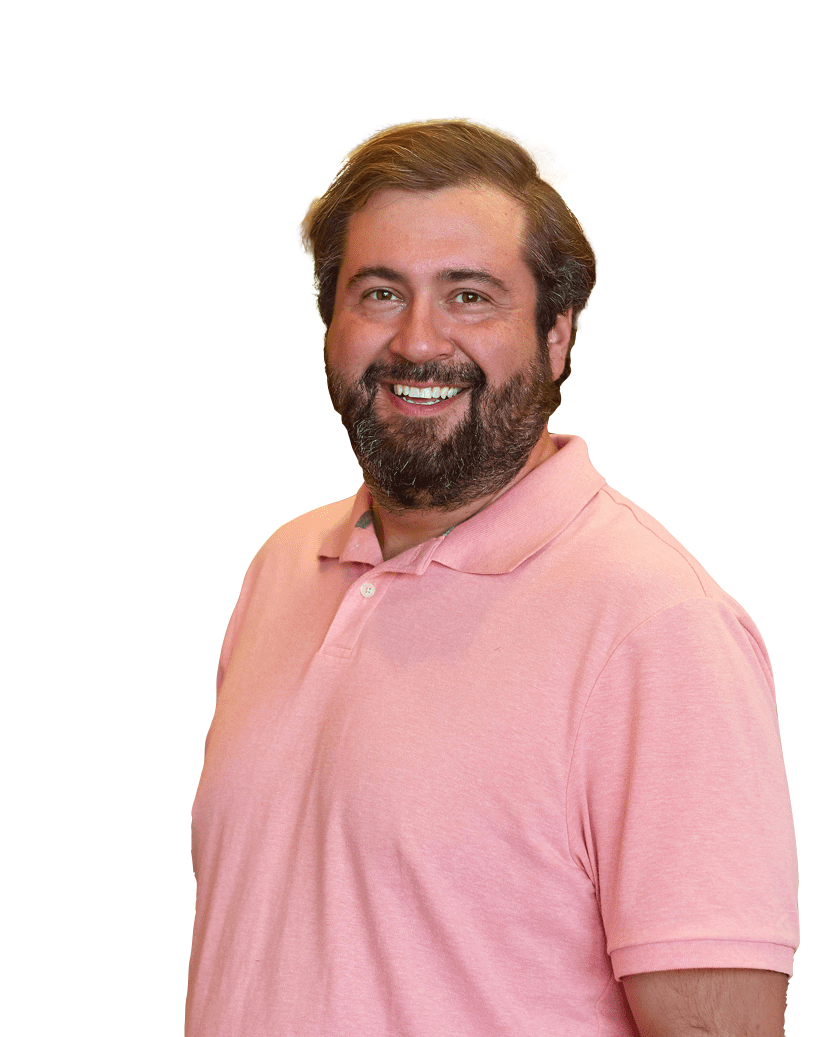 Lucas is a small-town Georgia-born Social Entrepreneur specializing in technology and community organization. I enjoy riding my mountain bike, flying airplanes, coding/programming, and spending time with my 3 boys.