Trying to find your business on Google?

Let Us Manage Your Visibility on Google.
Search Engine Optimization (SEO) uses both creativity and science to drive targeted traffic to your website from search engines like Google.
Meaning the higher your site ranks in relevant searches, the more likely customers will choose your business over a lower-ranking competitor because no one looks at the second page of search results.
Long story short, if your site is properly optimized, you'll get more visitors. And that means more potential customers and more income. That's a win in our book!
With Stand And Stretch, your SEO Management includes 4 hours of dedicated work each month. Any meetings/communications with clients are considered non-billable times.
So, we normally see 6-8 hours of time logged each month on average. This extensive work starts creating a ripple effect of organic traffic to your business's website. 
Start Reaching for Higher Results.
Use the form below to find out more.
Average Increased Search Traffic
Search Engine Optimization is not exactly a "fast" process. However, most of our clients see positive results for their targeted keywords within 6 months when they choose the recommended SEO process and allow our team to work through onsite optimization.
At Stand And Stretch, we use various software programs and keyword tracking tools that drive traffic to your business from organic search results. We also track progress from our changes (updates/content) to the website and communicate those changes in real-time with our clients. We make small changes, check progress, update/modify/add content, and wait. Then repeat.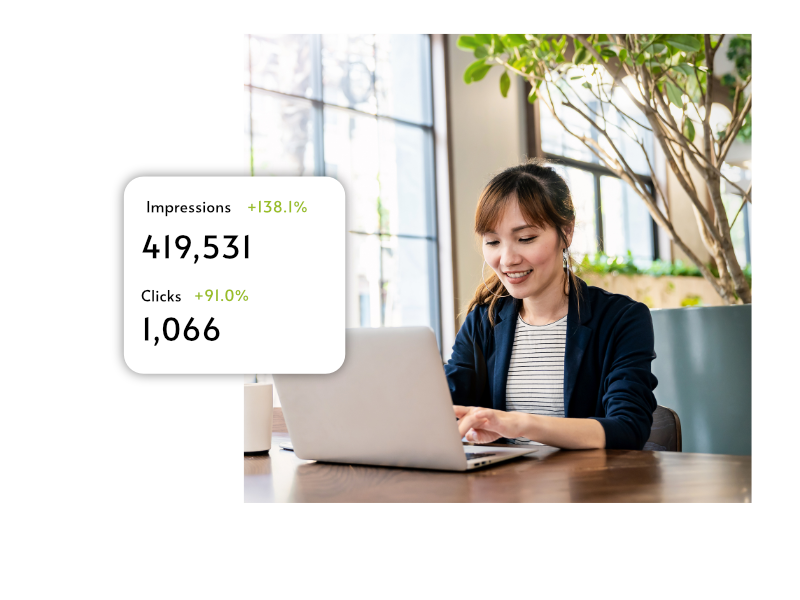 Does your site look good in the eyes of Google? 

Is your website performing well? 

Are you having problems with coding or design functionality? 

Content boring and not directing clients to the important topics on your site?
It's possible that if your site was not built by our highly-skilled web design team and or created with SEO in mind then your website may look nice but isn't helping your business and positively working for you.
We determine a list of 10-15 keywords as a starting point and begin tracking where you are on the Google search results page for each comparing those results to your competition. If we determine the keyword is too low on the results page of Google, like on the second page or not even on the 1st page, we make focused updates to the website and watch for positive changes to the position on Google live or in our internal software. This is an ongoing process and like with most SEO processes, keywords, and content are manipulated to increase better performance – a slow burn if you will.
If your business is in a small arena with other local companies, it's our charge to know who you are competing with for keywords that drive the business you want. Our Stand And Stretch SEO experts look at those competitors' websites and make sure we are doing better than them in regards to keyword density and the use of proper SEO tactics. We repeat these three tiers of analysis monthly and track our progress.
We help your site continue to grow using our SEO toolkit.
We help your web presence grow by using tools like content creation, blogging, adding pages with fresh/new products and services, and analyzing the potential of expanding SEO targeting into other nearby cities. Being #1 for your services means that when people look for your services on Google, you get most of that search (or organic) traffic to your website.
Yes! Even Small Businesses Can Benefit From SEO Services
The fruit of the labor is increased ORGANIC SEARCH traffic. We can visibly see this on Google Analytics. You are more than welcome to view the Google Analytics any time you like and our team can help walk you through exactly what you are looking at.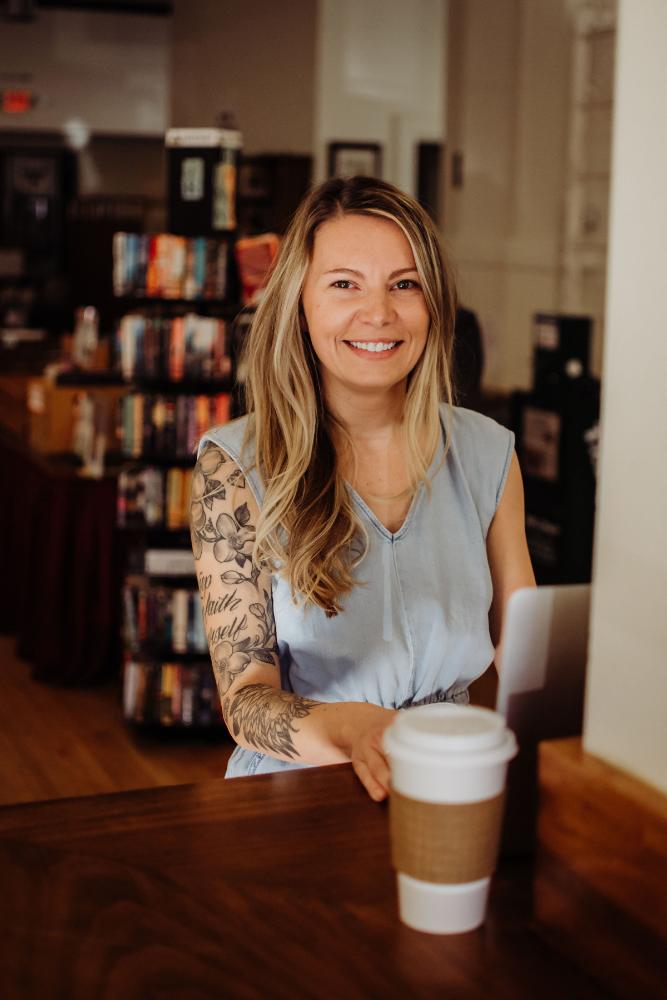 Onsite SEO Optimization
Onsite Recommendations –
This is an optional piece of our SEO Management, although a highly suggested process. Making onsite updates allows our SEO team to add the recommended keywords to your site's meta title, meta description, and at least one image alt tag. This process helps search engines connect your website with the keyword, making your page more relevant.
All updates and onsite SEO optimization changes are communicated beforehand for approval.
Install Google Tools –
As Google Partners, Stand And Stretch suggest installing google tools on your website. These tools can help gather and analyze essential SEO and traffic data, as well as any potential errors on your site. Our SEO team will install and monitor Google Webmaster Tools and Google Analytics for you and provide you with reports, 24/7 access, and feedback on performance.
Content Creation
Content creation for your website can look different for every client. This can be custom blog content, additional landing page write-ups, or beefing up your current website content to include keywords that your customers are searching for. With your approval, our SEO team of copywriters will create short articles, generally around 500 words that use your keywords multiple times and link back to your website. Why blog posts? These blog posts impact SEO because they show search engines that your keywords are important enough to be talked about. Blogs also create a base of long-lasting links to your site.
Each new post is written to be unique and applicable to your business and is reviewed by our Digital Director for grammatical errors, quality, and originality. All blog posts are unique to your website and are created for each client individually, not used by multiple sites or auto-generated.
SEO Management and the work it entails is much like baking a cake over and over and over. It's not immediate.
We change the ingredients (SEO Programming/Content) and put them in the oven for a week (or two!) and then check the results. Modify programming again according to the direction we are heading and then put it back in the oven and wait to see ACTUAL results on Google. Results are long-term and tend to stick for years until a "smart" competitor builds a better site (which normally doesn't happen in Columbus).
Stand And Stretch SEO Services
If you want to have individualized and custom SEO Management then you and your small business don't have to look any further. Your business doesn't have to be a Fortune 500 company to benefit from the Search Engine Optimization services we offer at Stand And Stretch. We don't sell you false promises we sell you our time and guarantee that your project will not just be another monthly report.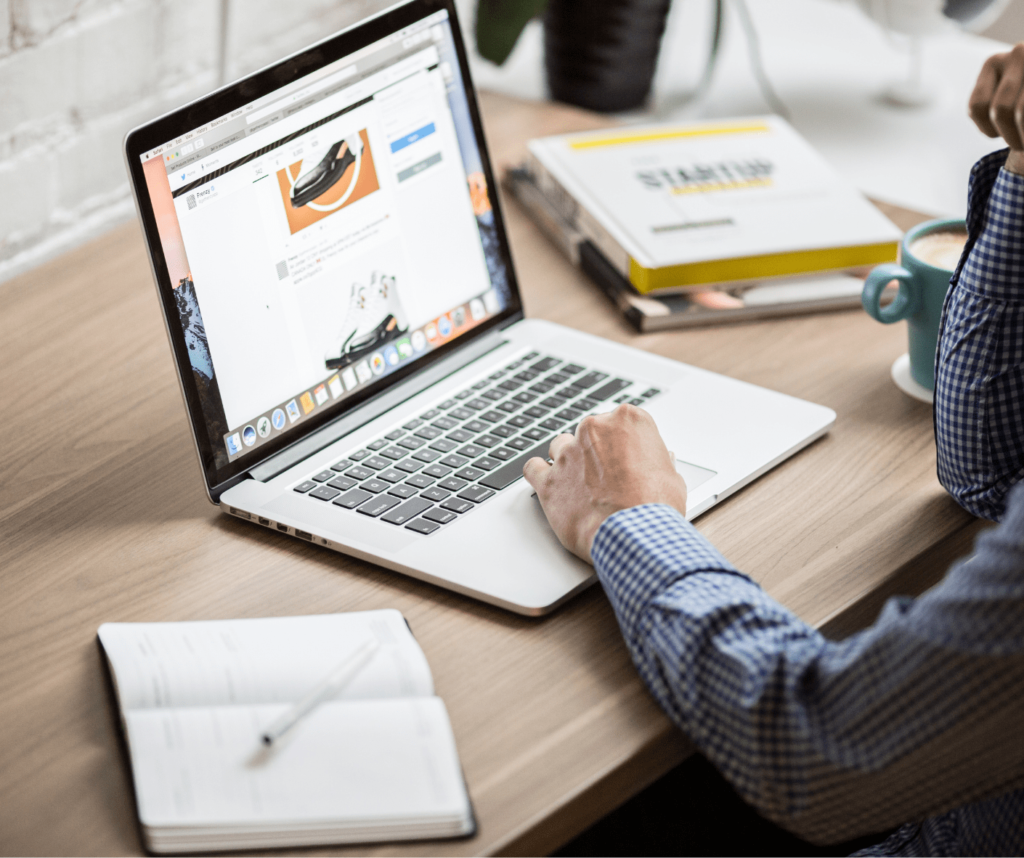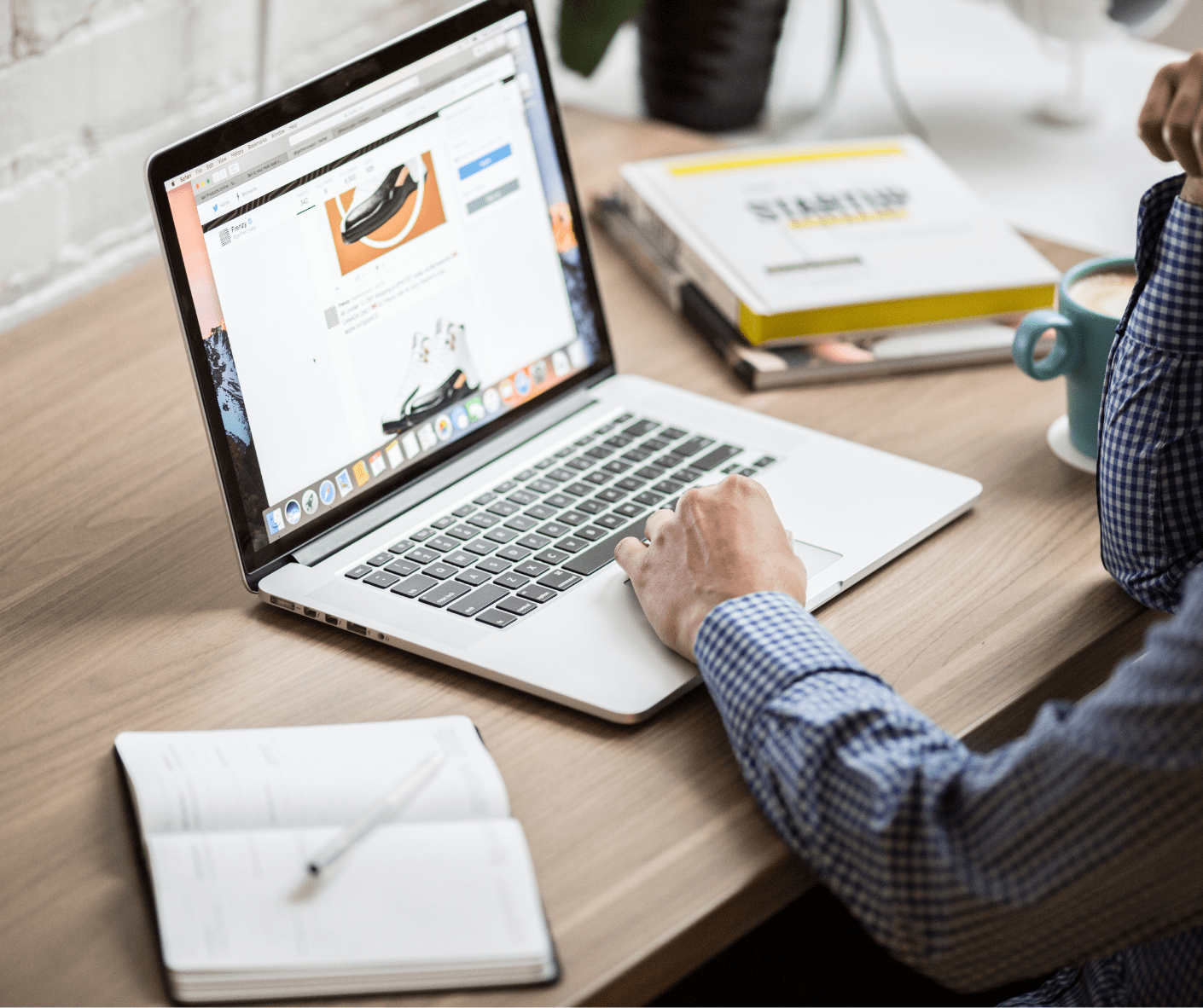 Ready to See What SEO Can do For You?
Having a beautifully crafted website is one thing. Having a website that your customers can easily find online is just as important.
Our team of digital marketing professionals have helped hundreds of clients websites rank better. See what we can do for you!
We are registered Google partners, Google-certified experts, and we have a worldwide team working round the clock for top results.
We take a data-driven approach to boost your site rank using the latest industry-leading tools such as SEMRush, HotJar, and Google Analytics.
Our white-hat methods get you where you want to be. See your ranking climb in as little as 30 days. Let us show you what SEO can do for you.
Insights From an SEO Customer
I have used Stand and Stretch to create and manage two of our businesses. As a new business owner, I wanted to get our brand and company out there, I tried TV commercials, magazines, and some companies that provided search engine optimization. I always ask our clients how they heard about us and I was not hearing feedback from any of the areas we were spending our advertising money. I met with Lucas to go over a plan, he provided several examples of what he had done for past clients and then explained how search engine optimization worked and what we could expect from his team.

Two years later, our businesses are thriving and I am getting constant feedback from clients who come through the door that they found us online because they searched for a specific product we carried. Not only do I get this feedback but Lucas checks in with us and is able to show some great data from Google analytics that proves his work is creating results. Stand and Stretch was the first company that not only delivered the results I wanted but was able to show these results and explain how they are working.

Lucas cares about his clients and understands as a local business owner what a business needs in order to thrive. His team is always in communication, throwing out new ideas and working it seems around the clock to deliver the results!
No contracts mean we can customize plans to fit your business's digital marketing needs. This means, if you need more help with SEO, we can add more hours. If you want to dedicate some time to Google Ads, we can do that. We sell our time and pride ourselves on our transparency. That's the Stand and Stretch difference.
There is no one-size-fits-all plan when it comes to SEO. Every website, every business, and every market are different. This is why our team of experts will employ all our resources to build a custom SEO plan that will work for your business. We use data tracked over time and refine our SEO plan as the data we track increases.
Sign up with our SEO services today and we'll build a custom plan to boost your website's ranking. We will use the latest tools to analyze where your website needs help, and go over a step by step plan to accomplish those targeted goals. Once we get your SEO program rolling, we track our results over a quarter and adjust the plan to optimize your results. See what Stand and Stretch's SEO can do for your website's visibility today!
Check out SEO Info From Our Experts
Get a taste for the type of expertise at your disposal with Stand and Stretch by checking out some of our featured blog posts below!
Give us a call and we'll help you design the perfect blend of digital marketing services to grow your business.