Website domains are one of those things that almost everyone interacts with daily, but may not understand very well. If you have a website for your business or are planning to develop one, you need to know the basics of how domains can influence your website performance. Let's break down what a domain name is, how it works, and the best practices for choosing a domain name that works for your business or organization.
What is a Domain Name?
You see domain names all the time – every website has one. Take a look at the address bar of your browser, and you should see an address starting with standandstretch.com, and ending with the name of this blog post. There are two important parts of a domain that are important to understand as you consider selecting a domain name for your website.
Top-Level Domain (TLD)
Your top-level domain, or TLD, comes after your unique site name. The most common TLD is '.com.' While you have probably seen tons of .com, .org, .gov, or .edu TLDs, there are actually many more options out there. Check out the Wikipedia listing if you are curious about some of your more creative options – anything from .florist to .hiphop.
Note that there are restrictions on some top-level domains. For example, .gov and .edu TLDs are reserved for governmental and accredited post-secondary institutions, respectively. 
Second-Level Domain (2LD)
Your second-level domain is the unique name for your site that precedes the TLD. For this site, that's "standandstretch." Usually, your 2LD is the name of your company, organization, or a related phrase. 
Does Top-Level Domain Matter for SEO?
Selecting a TLD does not directly influence your search engine ranking, but like all aspects of your website, your TLD impacts how users perceive your business. More recognizable, familiar TLDs like .com and .org are typically considered to appear more trustworthy to web users. You also want to make your domain easy to remember, and an off-the-wall TLD might make your web address harder for people to remember. 
However, there are scenarios where you may want to consider a less common TLD. 
Your Desired Domain Name is Taken
If the domain name you want is cupcakesbysally.com, but someone else has already registered that domain name for another website, you might consider an alternative TLD. Something more familiar like cupcakesbysally.biz would be a good option.
A More Specific or Creative Domain Fits Your Brand
Sometimes it can be helpful to use a TLD that specifies a detail about your business like your location or industry.
Or, if your brand is more creative and out-of-the-box, it might work for you to consider an alternative TLD. For example, The Bad Website Club chose the domain name badwebsite.club, which fits the personality of their group. 
Do Keywords in Domain Names Help SEO Rankings?
We've established that your TLD doesn't directly influence your site rankings, but what about the rest of your domain? Does stuffing keywords or search terms into your domain help you out on Google?
The answer is no, not anymore. Prior to a 2012 Google algorithm update, just having the right phrase in your domain name boosted rankings. For example, a domain like "carsforsale.com" would rank higher for users searching "cars for sale." As you can imagine, this led to a lot of spammy domain names. In the 2012 update, Google took away preferential treatment for domains matching search terms. However, this doesn't mean that your domain name doesn't matter to your rankings indirectly. Google says that having relevant keywords in your domain name can provide a helpful relevancy signal to users.
Keep Your Domain Name Simple
The search engine masters at Google recommend keeping your domain name on the shorter side and avoiding extra characters like dashes. Intuitively this makes sense – you want your domain name to be as easy to remember (and as easy to type) as possible. Avoiding ambiguous or excessively long names helps your potential users find you easily.
You Have a Domain Name – What Next?
Registering Your Domain
Once you've thought of the perfect domain name (and verified that it isn't already taken), it's time to register your domain. Services like GoDaddy and NameCheap offer annual domain registrations for a modest fee. 
Make sure you keep your credentials accessible and secure. You do not want to lose control of your domain!
Building Your Website
With your domain safely registered, it's time to craft your new website. You have a variety of options, from DIY products like Squarespace and Wix to full-service web design agencies. Check out this article from Stand And Stretch for advice on selecting the right platform for your new website.
Promoting Your Website
After you have a brand new website built, it's time to consider how you'll build your audience. Digital marketing services like SEO, Google Ads, and Retargeting can help you drive more traffic to your website. 
Not sure where to start? Reach out for a free consultation on your new or existing website.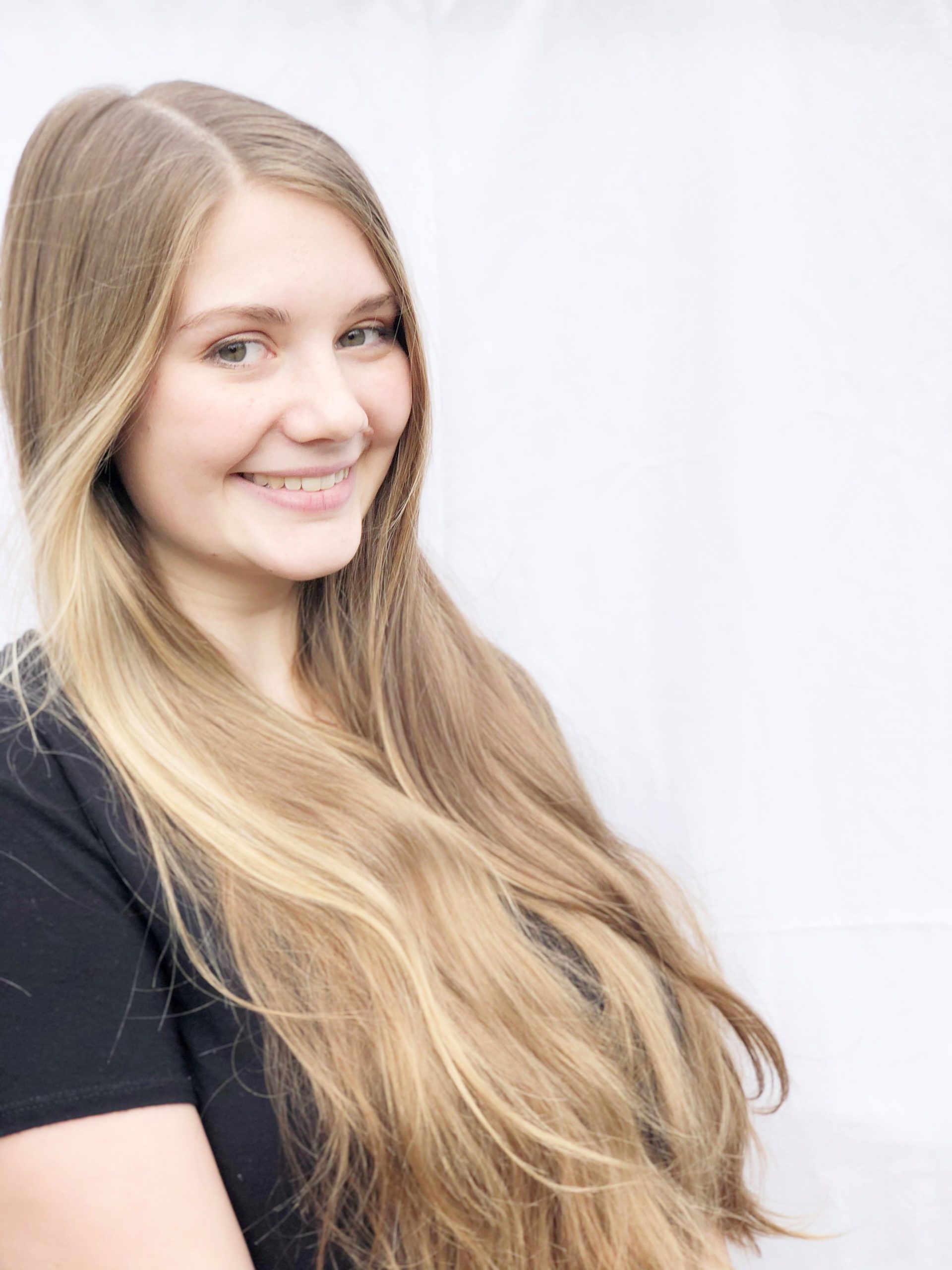 Neva manages the day-to-day of the web department, takes the lead on production for web design, and helps clients develop content for new web projects. She also assists in a variety of our digital marketing and SEO services. When she's not designing websites, she enjoys yoga, hiking, reading classic novels, and baking.