Humbled. It's a word that I can say has spent a lot of time in my mind over the past year. I'm more reflective, more deliberate, and I can say that I've crawled through some dark places to get to where I am today. I've listened to some great people and am a product of those relationships; past and future.
This all leads me to know that I am certain of one thing: We are thriving.
It has been one year since we closed our office on 13th Street and expired our 5-year lease for the virtual world. It's always a new set of surreal flashbulb memories when I pass this brick and mortar from time to time; the battles we won, the bruises we took, and the amazing people that helped keep it all together.
All things are fine. Just fine. Our overhead is low and our liabilities decrease with each quarter while sales improve inch by inch. However, a lot has changed and being humble isn't the only thing we need to take us into the future.
Sticky Notes
I spoke to a long-time friend and colleague at an agency in Atlanta this year and I mentioned that I had felt as if I was on the tail end of my 30's and if I didn't do "it" soon I wasn't likely going to ever do it (build an agency). He simply told me to, "Be vicious!"
And now this sticky note, among others, sit on my monitors and I see them every day.
He continued to tell me that Stand And Stretch has yet to reach its full potential and reassured me that we now have the composition of major agencies in larger cities. We have the structure in place and it was time to start seeking the value we hold with clients who 'get us'. And it needs to be done more 'aggressively'. With his advice, I've set some major milestones for the business and they are starting to bear fruit.
100 "freelancers" in the past 18 months. What?!
With a need for a new office space on the horizon, we've been able to score a few wins recently and it has more to do with seating a few of our best freelancers into the business with more responsibility. The 'meritocracy' that exists around our talented team members has helped vet the best and provide them more pay and higher expectations, over time.  And yes, it took 100+ freelancer relationships to find 'our' people.
We've had to weed through inefficiencies of millennialism with training and put in place a system of accountability to make them successful. We've accepted the advice from well-traveled creatives who had the nerve to tell us why we weren't the best we could be. We listened to our team members about the lack of consistent pay for our independent contractors and have increased our payout average to 1.8 times a month in the 2nd Quarter 2017. We now do voluntary training sessions, which are recorded for playback, to cross train our creative teams in every digital and creative discipline to make a strong effort to provide experiences across the agency.
Now, we have a solid 30 active team members helping us move toward our goals led by an energetic and proficient project manager; good friend and bold team leader, Frances Powell. Since her arrival in 2Q, she has nurtured a vital connection to each team member and project necessary to create strategic success in the campaigns and projects we are tasked with on a daily basis.
And yes, we are all very unique people with very unique personalities. We have drama, ALL CAPS moments, eccentric clients, demanding projects, and crazy hours that keep it all very real. Even though some may call that culture, in the virtual world, where body language doesn't exist, we are doing our best to help everyone who has come into our theatre with personal and professional growth. I love that part of this…
Hold Accountable
On top of that, accountability for clients and team members is at an astonishing 99.9%. This means that clients now see time logs of every touchpoint on their campaign or project leaving the mystery (or shade) of digital work to our competitors' workflow. We shine a light on how much time a client gets from us and this clarity has been uplifting, empowering, and rewarding; strengthening our relationships with our long term clients.
We've successfully switched roughly 40% of our clients to monthly, perpetual, non-contractual retainers and sell our experiences and expertise instead of pre-packaged monthly services. They get the best of us at a premium rate while we serve as a core consultancy with access to over 30 'vetted' professionals with a wide set of creative capabilities ready to take on internal marketing and digital roles.
What does this rate of accountability mean for everyone? In 2014, we had a line item on our P&L that always made me cringe. It's was called 'Refunds'. It was every dollar and penny we paid back to clients who we failed. I don't mean our work was bad. I mean that they made a deposit and simply fell through the cracks and we failed to communicate with them overall; nothing was done. In terms of my decision to pay them back, I thought of it as a PR issue more than a process issue. In the heights of our business in 2014, we apologized, paid back every cent, and moved on.
Today, I am proud to say that our diligence in transparency, responsibility for our actions by improving process, and visible accountability that shows our commitment to our work has allowed us to protect our value and not one single refund has been warranted by a failure in our team or process in the past 18 months.
Time To Ship
While I've been working on nothing but the business over the past year, I've also come to the conclusion that we do great things. We are making big connections and the clients we are beginning to serve expect big outcomes.
Our traversal into the next year comes with many warning labels, exit signs, and bad people pointing us to the back of the line. So, really, nothing has changed other than our business plan and hiring practices.
Now that the boat is repaired, the crew is trained, and we "long for the endless immensity of the sea", we look upon our people to take on the challenges of the next year together.
I'm so done with just being humble…it's time to be vicious.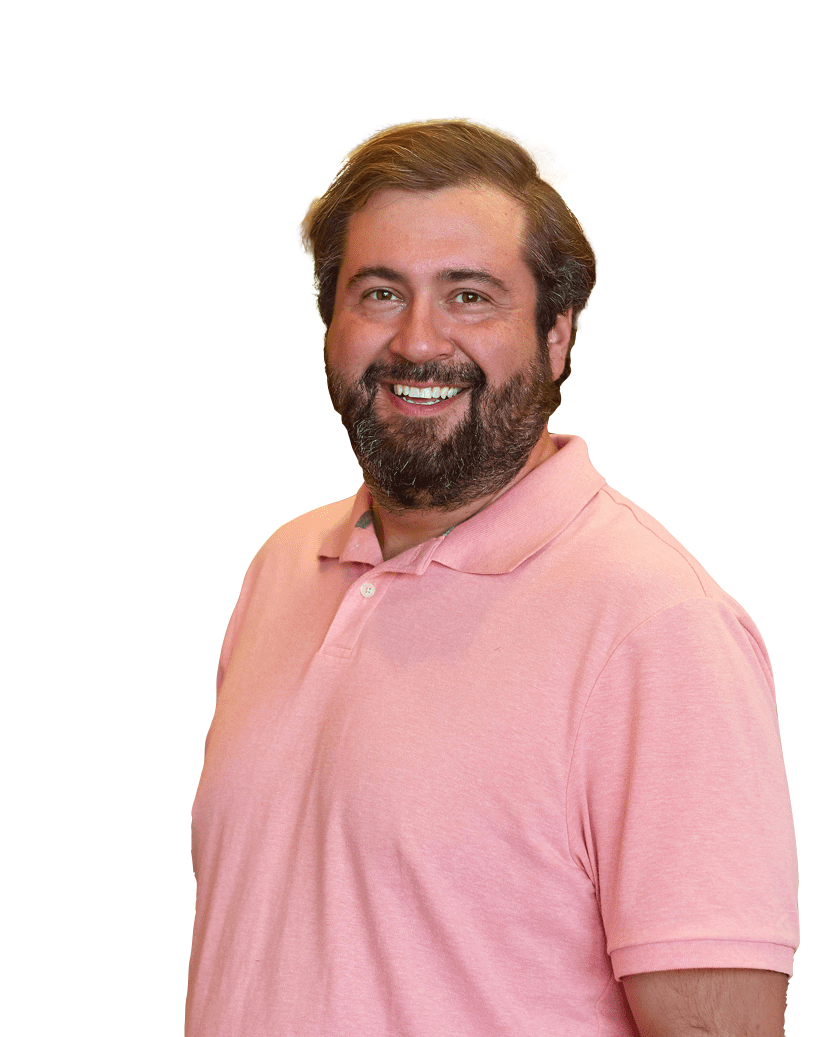 Lucas is a small-town Georgia-born Social Entrepreneur specializing in technology and community organization. I enjoy riding my mountain bike, flying airplanes, coding/programming, and spending time with my 3 boys.