Chances are you've heard the term "conversion" bandied about in recent years, and you might have wondered if conversion tracking is something that could benefit your business. Google has recently expanded conversion tracking capabilities for Google Ads clients, giving you access to more tools and more data. Stand And Stretch is implementing these new methods for many of our clients, and today, we explain what conversion tracking is, how it works, and what it can do to benefit your business.
What Exactly is Conversion Tracking?
A conversion, in this context, is an action completed by a visitor to your site (or a mobile app user) that you deem valuable as a business owner. This includes the obvious, direct purchase activities, like buying a product at an e-commerce store, and leads, like phone calls, form submissions, quote requests, and so on.
But there's so much more you can track with Google Ads. You can follow what Google calls an "import" conversion, when a customer interacts with your ad and begins an action online, then completes it in person. For example, a customer clicks on your ad, submits a form (perhaps requesting a quote or consultation), and later signs a service contract or makes a purchase at your brick-and-mortar location.
You can also track purely local interactions, although there are some privacy restrictions on this functionality. For example, you can track when potential customers click "Get Directions" or view the menu on a location-based ad. Note that there are some rules here to protect consumers. Advertisers in certain categories, such as healthcare, child-related services, religious services, etc., cannot collect local conversion-related data. See Google's guidelines for more details on local interactions.
Why Use Conversion Tracking for Your Business?
The top reason to use conversion tracking is that it gives you a clearer picture of which ads and ad groups are truly adding value to your marketing campaigns. In the digital marketing industry, you sometimes hear numbers like total impressions referred to as "vanity metrics." While tracking trends in your impressions can be helpful as a part of your strategy, ultimately, impressions numbers (and even click volume) can leave many questions unanswered.
If X thousand people are seeing your ads per month, and some percentage of them are clicking on your ads, you know people are finding your website via the ads. But what are they doing once they get there? You may be able to put together some of the pieces by comparing your ad spend and the volume of impressions and clicks that seems to correlate to leads and sales for your business. However, it's much better to have a direct measurement of exactly which ad interactions are leading to which sales, leads, or other desirable actions.
Another benefit of conversion tracking is that it factors in time lapses. You can set the parameters when you configure your conversions, and count a conversion when someone completes a desired action even several weeks after interacting with your ad. That helps you gauge the value of ads more accurately over time, and make better decisions about ad spending.
You can also take advantage of some Google Smart Bidding strategies and use them to automatically tailor your campaigns to maximize particular conversions.
How Does Conversion Tracking Work?
If you've set up Google Ads on a website before, you know that the magic happens thanks to little snippets of code called "tags." For conversion tracking, once you have a global site tag enabled, you sometimes need extra code. For some types of conversions, you can do everything from inside the Google Ads admin dashboard, without adding extra code to your site.
Once you've determined what user actions you want to track, the first step in setting up conversion tracking is to create a conversion action from your Google Ads account. Depending on the source, you may not need to add any codes. For instance, if you want to measure phone calls from your call assets or call-only ads, you can use a Google forwarding number, which does not require any code on your site.
For a lot of conversions, you'll need to add a snippet of code to your site. When a customer views your ad, Google will add a temporary cookie to their device. If that user then completes a conversion action within the specified timeframe, Google will match the cookie and the code snippet on your site, and count a conversion.
Once you've set up your conversions and gathered some data, you can review periodically to monitor your performance and look for improvement opportunities.
Security and Privacy Considerations
Collecting customer data is valuable to you as a business, but you want to be sure to do so in a transparent fashion. Include a detailed explanation on your website of your data collection and privacy practices, so customers know what type of information you are gathering. Conversion data is anonymized, and Google will only collect conversion data on pages where you place tags, but your users should still know about your marketing data collection practices.
Depending on where you do business and where your customers are located, you may be subject to special rules. One of the best-known regulations is the GDPR. While this standard is created by the EU, it does apply to some US businesses that collect data from people who live in Europe. GDPR requires businesses to obtain consent from consumers for processing certain types of data, among other things.
How to Get Started With Conversion Tracking
While Google Ads offers a wealth of tools and opportunities to its users, it is notoriously tricky to master. Even seasoned experts (like our senior team members here at Stand And Stretch) are always learning new tools and methodologies as they emerge.
If you are finding any aspects of conversion tracking confusing or unclear, consider bringing on a professional team to set up your Google Ads conversion tracking. Trial and error is a great way to learn, but can hamper your ability to gather quality data and get a good return on your investment along the way.
Reach Out to Stand And Stretch Today!
If you are interested in finding out more about conversion tracking, Google Ads, or digital marketing in general, reach out to us for a chat. You can book a consult to share your goals and get ideas on how Stand And Stretch could help you reach your marketing goals. Not sure if your website is ready for conversion tracking?
Request a free website review, and our Founder and Creative Director Lucas will send you a brief personalized video discussing the strengths and weaknesses of your current site.
No matter where you are in your digital marketing journey, Stand And Stretch is here to help!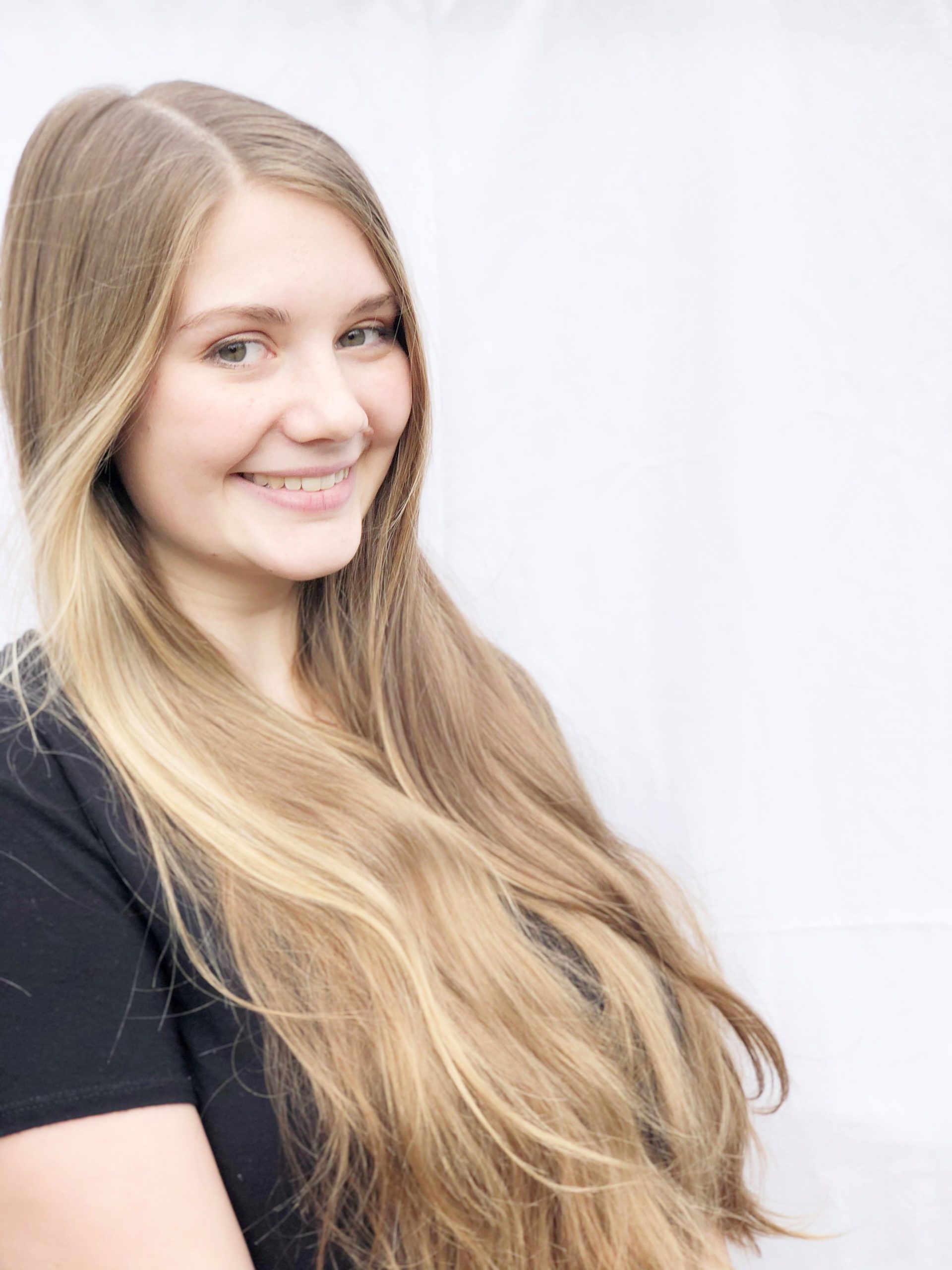 Neva manages the day-to-day of the web department, takes the lead on production for web design, and helps clients develop content for new web projects. She also assists in a variety of our digital marketing and SEO services. When she's not designing websites, she enjoys yoga, hiking, reading classic novels, and baking.