Keys to Better Photography
So you're ready to build a new website or give your current site a facelift? Great! There are many important factors to consider when embarking on a new project or a significant website revision. One often overlooked or underestimated element of any new web project is photography. Below, I'll share some crucial tips when considering your photography needs.
Use Professional Photography
One of the issues we run into most often when developing websites is having to contend with poor-quality photography. These days, especially in the age of Instagram and TikTok, having high-quality photography is essential to establishing the credibility of your brand. Users will instantly gravitate more toward sites with beautifully shot images. It might be the single most important element of a new website project, besides optimizing written content for search engines.
While professional photography can be a little pricey, the investment is just as important as hiring the right web designer, utilizing a talented accountant, or minimizing your operating costs. Typically, web clients need professional photography in two primary areas: products and portraits. Having shots of you in action interacting with customers or fabricating products is a great way to display what you do right at the top of the page in a hero section or slider. Quality portraits are a must for "about" pages and go a long way to establishing trust in both you and your brand.
What to Look for When Hiring a Photographer
As tempting as it may be to hire a family member or take photos on a phone, hiring a reputable photographer with a large body of work is crucial. When looking for a photographer, consider the scope of their work. Does the photographer only shoot weddings? Products? Have they worked doing professional headshots before? Does their shooting and editing style lend itself to what you're hiring them for? We typically look for photographers that have worked in local magazines or press, specialize in product or portrait photography, and have a body of work online for you to view.
Tips to Direct Your Photographer to Obtain Optimal Results From Your Photoshoot
When talking to a photographer about what type of shots you would like them to shoot, consider a few factors.
Setting:
Pick neutrally colored backgrounds, especially for portrait photography. If you do want a more colorful background, consider your brand colors when choosing a setting. Ideally, you want to pop from the background so think about wearing complementary colored clothing. Finally, think about utilizing colors similar to your brand, and wear clothing that you feel confident in.
Cropping:
One of the issues we run into most often when utilizing client photography is poor cropping. It's essential to tell your photographer not to crop your photos closely to the subject. Your web designer can do that for you. Also, make sure to direct your photographer to shoot with plenty of visual context around the subject. This means backing up a little further from the subject. Again, allowing your web designer to be able to crop photos to display optimally is crucial.
Orientation:
Action shots of you serving customers or fabricating products should be shot in landscape format. Portraits intended to be used in full-width or hero sections should ALSO be shot in landscape format.
Images shot in portrait format should be intended for use in inner sections, like a two-column layout displaying a service or good on one side and describing the product or service on the other. Portraits for team/about/contact pages should, naturally, also be in portrait format.
Optimizing Images for Web
Large image file sizes can bloat pages, increase page load time, and frustrate users on slower internet connections. One of the fastest ways to get someone to navigate away from your site is to have huge, high-resolution images slowing down page speed. So how do you prevent this? The approach here is two-fold.
First of all, have your photographer provide you with two sets of images. The first set should be high-resolution which is measured in Dots Per Inch, or DPI (300 dpi or equivalent). This resolution is intended to be utilized in printed marketing materials or publications. The second set should be at a screen resolution (72 dpi).
Once you have a set of images saved with optimal dpi for the web, use online compression websites to reduce the image's file size. There are many free online image compression websites to choose from. We recommend utilizing a site that can compress the filesize while also setting a maximum length per side of the image, like https://bulkresizephotos.com/. I like to make sure the compression quality is set between 75 and 85%, and that the maximum side length is 1500px. Once you upload your photos and click go, the tool will automatically resize and compress your images. It then packs them up into a .zip file and automatically downloads them for you.
Organizing Photography
The last thing to keep in mind when providing photography to your web designer is organization.
It will save literal hours on your project if you rename image file names to a short summary of what's happening in the image. For example, if you are a circus performer, you might name images something like "juggling-1".
Next, organize pictures into folders that correspond to the website's organization. There are several ways to do this and I recommend you discuss organizing photography with your web designer.

One example is to organize photos intended for a certain page into a folder with that name. If you have a "team" feature on an "about" page, organize photos of your staff into a "staff" folder nested in the "about" page folder. And again, name the filenames appropriately (i.e. this picture is of Scott, name the image file "Scott").
Another example is to organize photos by what type of section or feature they are intended for on the website. For example, name a folder "banner images" or "hero backgrounds" and gather images intended to be displayed at the top of the page into this folder.
Another example is to organize "product photos" into subfolders by product type.

Utilize an online drive you can easily share with your designer, such as Google Drive. Just add your designer's name to the "share" list and they can pull what they need.
Finally, it can be helpful to prepare a document with at least the folder names, if not the filenames themselves, and where they should go on the site.
This seems like a lot of work to ask a client to do. I get it! But it is important to remember that the more organized the content you provide to your web designer, the more efficiently they can complete your project.
The Bottom Line
High-quality, professional photography is essential for your business. You can utilize that photography on your social media, in promotional printed materials, for publications featuring your business, and on your website. Providing your photographer with direction about how you will utilize the photos will significantly increase their effectiveness. Emphasizing wanting space left around the subject for cropping will save your designer frustration and make things look better overall on the page. Appropriately sized and compressed images will help your website load quickly and retain users. Finally, organizing and naming your photographs will save your web designer tons of time that they can use to fine-tune the user experience of your website. Photography is one of the most important tools to help grow your business. Following the steps above will make sure that your photography investment is as successful as possible in helping your brand thrive.
Contact Stand And Stretch for your next website redesign!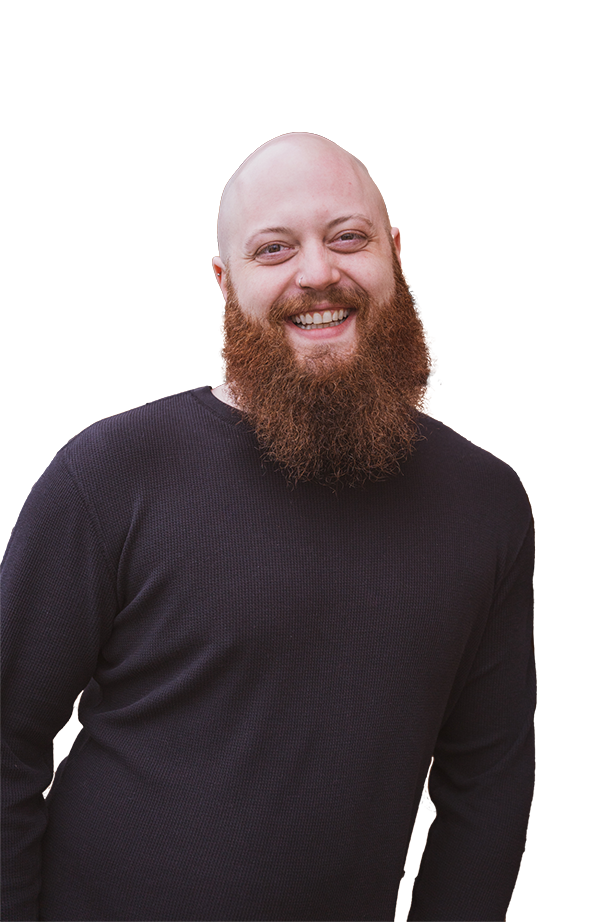 Marek oversees a growing list of web management clients, new website production projects, helps maintain the Stand and Stretch hosting services, writes copy, and does graphic design. When he's not behind the keyboard, you'll find him in the kitchen, exploring the pacific northwest, writing, moonlighting as a bartender, and making music.