Thank you for entrusting your most valuable digital assets and online customer's journey to Stand And Stretch. We know your website and marketing plans are mission-critical for you, and we take this responsibility very seriously. We are focused on earning and keeping your trust, on a daily basis.
With the impact of COVID-19 being felt around the world, our primary concern is the health and safety of our team members, but we also know that you depend on us. As such, we think it's important to proactively share our Business Continuity plan with you. 
As the area's leading digital agency, we are proud to provide marketing and growth to our clients on an ongoing basis and today is no different. We do not anticipate any degradation in service due to the COVID-19 pandemic.
Stand And Stretch Support and Service
Stand And Stretch runs an innovative, work-distributed organization that already leverages remote-work technology for all roles, including technical support, customer success, and virtual meetings that will always be a part of our normal routine. As of this week, we are continually operating in remote-only mode. All in-person meetings scheduled will be converted to virtual meetings to help keep everyone healthy. We are confident in our ability to continue to provide quick responses, even on the weekends, just like we did before.
Your Website(s) and Digital Marketing
Our mission-critical advertising partners are Google Ads, AdRoll, MailChimp, Facebook, and Cloudways. 
We use Cloudways for website hosting, computing, and data storage in their data-centers worldwide, and Cloudway's enterprise-grade network with over 50+ data centers for edge computing and content delivery. We've read through ALL our partner's responses and all partners are extremely well prepared to respond to current events and, with them, we will continue providing smooth serviceability and the fastest possible end-user experience. 
Our internal operations should not be disrupted by COVID-19. Under the hood, our platform is based on task management and our team members are managed entirely via software, which is in turn overseen by our Manager group. For those unable to handle their tasks, we have a deep bench to distribute work so we don't get behind. Honestly, this is how we've delivered our work since 2010. 
Our Productivity & Your Market Spend
Initial reports indicate that internet utilization will increase during the pandemic. According to Cloudflare, a popular Domain Name Server service, peak Internet traffic in Italy is up 30% already. This likely means your website(s) will see traffic increases over the coming months, and our digital marketing managers are ready to make sure the tasks are taken care of. 
By empowering our clients to selectively pause media spending on Google Ads, Facebook, and AdRoll, we can limit exposure to spending money that may be needed to handle personal or other business issues until the economy rebounds, as it is reported to do so.  However, with internet traffic up and more people at home over the next month or two, I recommend keeping them active. By knowing about this option to pause spending, you can have an effective way to reduce financial risk for your business. If you can't weather the storm for the next two weeks, then contact us immediately and we can look at what can be done. Keep in mind, most consumers will not likely make any purchasing or scheduling decisions while this pandemic stalls out certain aspects of the economy.
We know that many of you are business owners and already facing challenges or likely will in the coming weeks, and we want you to know: you're not alone. We are proud to be your partner, and we will deliver on our promise to give your business digital superpowers when it needs it the most. It's our job to ensure your website and digital marketing operations aren't a point of friction in these uncertain times, and we're here when you need to talk. 
We wish you, your colleagues, and your families enduring health, productivity, and financial security in the months ahead. 
Sincerely,
Lucas Shaffer
& the Stand And Stretch Team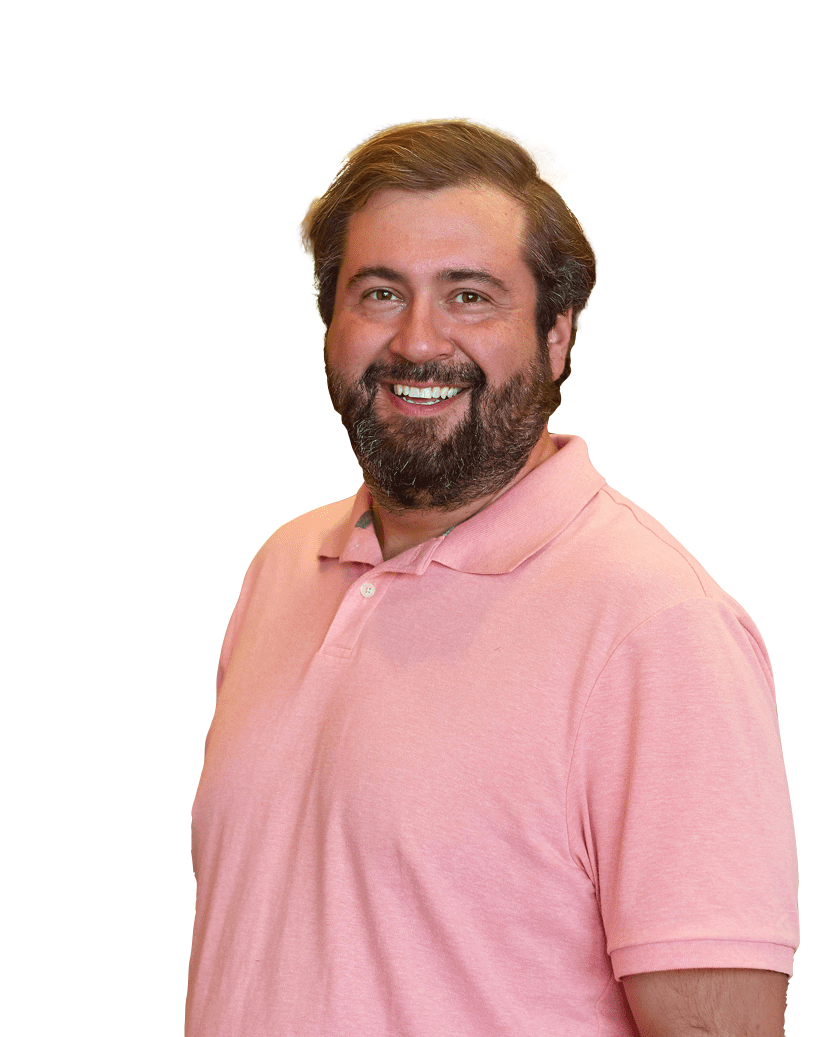 Lucas is a small-town Georgia-born Social Entrepreneur specializing in technology and community organization. I enjoy riding my mountain bike, flying airplanes, coding/programming, and spending time with my 3 boys.