So you're launching a small business website?
You've been dreaming and brainstorming for weeks, months, or even years, and you're ready to take the plunge and start your own business! Chances are one of your first goals is to create a website and dip your toes into digital marketing, so you can start building a customer base and a brand reputation. 
In fact, we often work with folks who think of a website as the very first step in starting a business. However, you need to make a few key decisions before you get to work on your site – unless you enjoy redoing work, that is. 
This isn't an exhaustive list, but these 5 absolutely essential digital assets or tools you need to launch your startup will have you well on your way.
#1: Pick a Domain Name 
A domain name is simply the name that users see in the address bar of their browsers when they visit your site. For instance, "standandstretch.com" is the domain name of this website. Domains come in a variety of flavors, and each communicates something different to site visitors. 
The most common variation you'll see is in the ending, or extension, of domains. While .com is the most common extension, you're probably also familiar with .org, .edu, .gov, and others. Typically businesses use the .com extension ("com" stands for commercial). Nonprofits tend to choose .org, schools .edu, and so on. 
Note that xyz.com and xyz.org are different domains that two separate entities could own. So, sometimes your preferred extension is already taken. For example, if you're determined to start your domain with "bagels," but bagels.com is taken, you could try bagels.co. You can use sites like GoDaddy or Name.com to check for availability. 
So much for the extension. The bulk of the domain is the name itself. Selecting this depends a lot on your niche. Are you an author, speaker, or independent creative? You might simply use your name, although if you have a common name, you may need to get creative and add a dash or an initial to find an available domain.
For other companies, some variation in the company name is typical. It's important to shoot for a domain that is easy for people to remember. Don't pick something that doesn't match your company name, but you want to simplify a little. For example, if your company is called America's Best Value Mattress Experts, you could use abvme.com or mattress-experts.com. Nobody wants to type out americas-best-value-mattress-experts.com. 
#2: Launch Your Email
You certainly can use a free, personal email service for your small business. Especially if you're just starting out and you're on a budget, you can set up a separate email with Gmail or another provider and use that.
However, it does make your business look more professional to use an email address that has the same domain as your website. For instance, if your site is candace-creates.com, your email would be [email protected]. This enhances the professionalism of your communication. 
A plethora of companies offer custom domain email addresses. If you just need an address or two, it can be pretty inexpensive. Basic GoDaddy email will set you back $1.99 per user per month (billed annually). The starter plan from Gmail is a bit pricier, at $6 per user per month, but includes 30 GB of cloud storage per user. 
There are plenty of other companies out there. Do some shopping, pick a plan (or opt to stick with that Hotmail address, if you're really pinching pennies), and move on to something more fun: Branding your business.
#3: Create Brand Identity
So you've heard the term branding thrown around a bit, and you think logos are related. What do you really need to start a small business? 
It's safe to say that your digital strategy won't be solid if you don't put any forethought into your branding. Think about your product or service, your personality, goals, and values. It helps to write this stuff down on an old-fashioned piece of paper. This mental exercise will help you design your tangible branding materials.
If you're not creative or tech-savvy, you may want to bring in a pro to help you, or you can try a graphic design tool like Canva out. 
A few basic elements you'll definitely need:
Brand colors (2-3)

Fonts/typography (a primary and an accent)

A logo
#4: Setup Credit Card Payment Services for Your Small Business Website
In order for you to collect money through your small business website, whether you're using WooCommerce on WordPress, Shopify, BigCommerce, or any other platform, you'll need to be set up to accept digital payments. 
You can choose to use payment systems like PayPal with many platforms. For any application that you want to use, be sure to set up a separate account for your business.
If you don't have one already, you'll also want to get a separate credit card for your business. Depending on the payment platform you select, you may end up paying fees directly via credit card, or the processor may deduct them from your revenue automatically, and you'll want to use that card for other things, like paying for your domain renewal every year, to keep things separate from your personal finances.
Exactly what apps you need will depend on your selection of website platform, but it's safe to assume you'll want that separate credit card.
#5: Make a Website Platform Decision
WordPress, Shopify, Wix, BigCommerce, Squarespace, the list goes on. How does a newcomer to the world of web design select a platform? 
The first decision is if you want to build your site yourself or work with a professional. If you have an extremely tight budget and need to build a site yourself, with limited expertise or time, a more limited builder like Wix or Squarespace could potentially work for you.
At Stand And Stretch, the vast majority of our web design projects are built on WordPress or Shopify. WordPress is by far the most flexible option, with a vast ecosystem of tools available. Plus, as open-source software, WordPress itself is free!
Shopify, on the other hand, is an e-commerce focused platform. Customization is a bit more challenging, but Shopify offers robust tools for selling products online right out of the box, while WordPress requires third-party integrations such as WooCommerce.
What's Next for My Small Business Website?
That was a lot of information. You learned about domain names, custom email addresses, brand identity, accepting payments, and choosing a web design platform. This was a quick introduction to each topic, but hopefully, you feel excited to learn more about each one as you work toward launching your company. 
Need some experienced input on your web design project? Drop us a line. At Stand And Stretch, we love helping new (and old) entrepreneurs build their digital presence.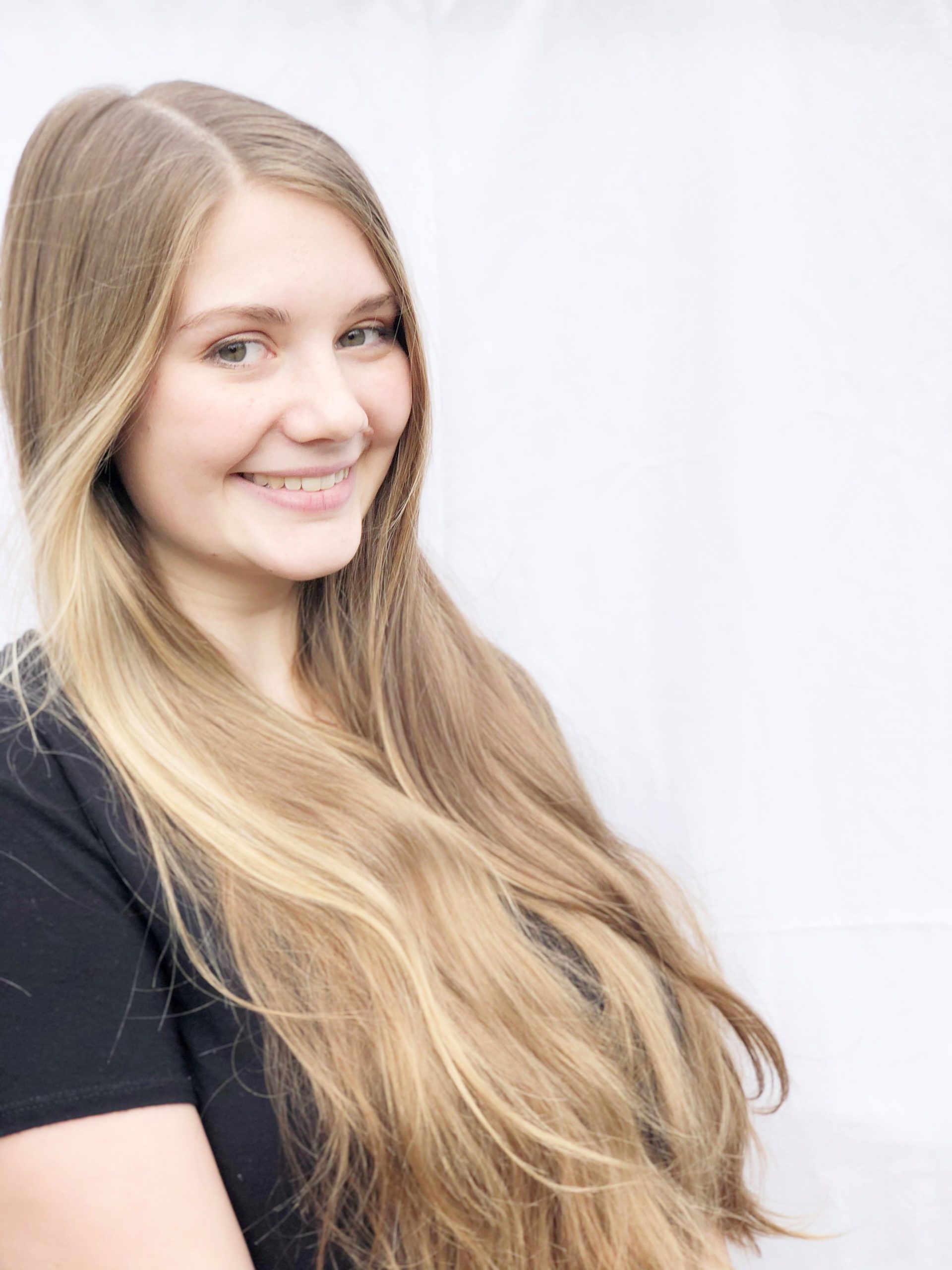 Neva manages the day-to-day of the web department, takes the lead on production for web design, and helps clients develop content for new web projects. She also assists in a variety of our digital marketing and SEO services. When she's not designing websites, she enjoys yoga, hiking, reading classic novels, and baking.