"Cyber Monday" is now apart of the common vernacular around the holidays and has equal weight as its older shopping juggernaut event day, "Black Friday." However, that hasn't always been the case. Yes, there was a time before Cyber Monday! The term Cyber Monday was actually coined by Ellen Davis back in 2005 before we truly knew the extent of what the Internet was going to be. This massive Internet shopping day was almost called "Black Monday" or "Blue Monday," but both had more negative connotations and therefore, it was dubbed "cyber" instead.
No one could have predicted the magnitude of what the Internet could be for small businesses and the vast e-commerce boom. Back in 2005, most people had better Internet at work … and they definitely didn't order Christmas presents from their phones. This reality led consumers to wait to shop for deals and savings online at the office computer with high-speed Internet … on Monday, once they were back in the office. Rather than using the dial-up connection at grandma's house over the Thanksgiving holiday.
Here is the breakdown of what happened on Cyber Monday of 2018.
How Much Did We Spend?
According to the Bloomberg Report, an estimated $7.8 billion was said to be spent on Cyber Monday. Woah! Reports stated that even before 10 am, shoppers spent over $153 million dollars, up about 18% from last year.
The top items bought on Cyber Monday were Little Live Pets, Nintendo Switch, and Beats headphones. None of the aforementioned products are very pricey on their own, so the sheer volume of purchases is staggering. Names like Apple, Samsung, and Google were also in high demand over the shopping holiday weekend.
E-Commerce Takes the Lead
Over the weekend, mobile devices took the lead in cyber purchases. As stated by Marketing Land, over $4 billion dollars worth of sales were on a mobile device. Yes, that's right billion. Smartphone purchases made up roughly 30% of Cyber Monday sales and numerous businesses stated their site traffic was almost entirely from mobile devices on Monday. Shopify, an e-commerce software provider, claims that the ease of purchase and simplicity of mobile shopping is why it is the chosen method of purchasing.
What does this all mean? Big box stores are officially on their way out! While many of the larger chain stores try to compete with new apps and mobile-friendly websites, there is just not a place for them in the future. The shift from in-person storefront purchases to mobile devices and solely e-commerce online shopping is very real! So exceedingly true that the superiority of Amazon made up over 50% of purchases done on Cyber Monday, followed by Walmart and Target.
With data like this, it's looking more and more like the future of mobile device purchases is here to stay and retailers can either jump on board or go out of business.
Move Your Business Forward with Stand and Stretch
E-commerce isn't just an online shopping portal, it is the ability to connect with your clients and customers directly. At Stand and Stretch, we know running a business is hard and not everyone knows how to design a website that will optimize sales. That is where we come in! Stand and Stretch is more than a web design agency, but we do that too! If you want your business to stay competitive then a strong online presence is essential and e-commerce is necessary.
Contact us to learn more and schedule a consultation with our team.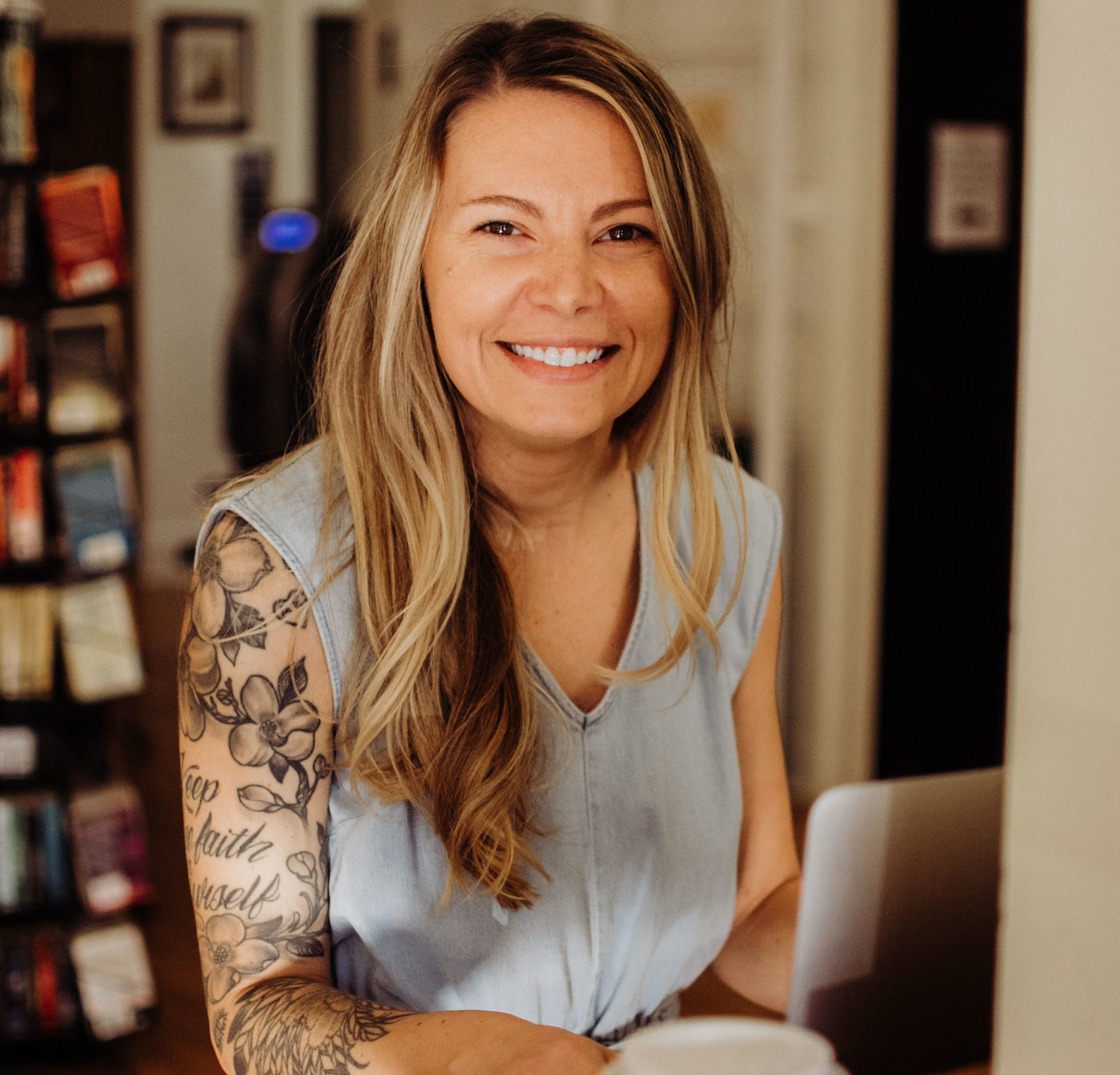 I'm a lover of plants, all things motherhood, hiking mountains, and national parks. When not hiking trails, you can find me working on ALL things digital marketing. Being passionate about small business development comes naturally;  over the last 17 years, I have worked exclusively for small businesses. I have spent the last few years growing my personal portfolio, developing my digital and print marking skills, and learning the SEO process.
Related posts