Digital PR is a vague catch-all term as pertains to what it is and what it means for your business. How you can use digital PR to zip-line your traditional public relations efforts across traditional media outlets to get to targeted audiences. But at Stand & Stretch, we believe it is simpler than that: Just imagine singing the easiest song you know — yours — in front of the people you want to hear it and sing it, too.
This post is not about dismissing traditional media outreach. Rather this is about highlighting the need to enhance that outreach — strategically — online. It's a must as the ever-changing worlds in PR and media demand that you do so.
Get in the Game
As competitive as the business landscape is, digital PR just makes business sense. The days of newspapers' immense influence and their ability to put your story in front of the most eyeballs are gone. As advertising revenue plummeted with the growth of the internet, newsrooms have shrunk. The Labor Department says as of November 2001, the U.S. newspaper industry employed 397,300 people. That has declined 54% to 183,200 as of March 2016. The explosive growth of online media sources has weakened their reign as information authority.
Now, if you want to reach more people, Stand & Stretch believes bolstering your digital PR will ensure you stay relevant and easily recalled by potential customers. By engaging customers directly, you assess feedback and information that you otherwise wouldn't. In establishing relationships with them, you are deepening trust in your company and your brand. When a problem arises, they can let you know about it, and you address it quickly. A quick response will likely lead to great word of mouth, which is now incredible currency online. Good word of mouth can lead to more sales.
Traditional Outreach Not Good Enough
And along with the shrinking newsrooms comes shrinking trust in the media. A Financial Times
story shows that public trust in traditional media has fallen to an all-time low, according to research presented at the 2016 World Economic Forum in Davos. The research reveals people, increasingly, when it comes to sources of news and truth, favor friends and contacts on the internet.
On top of that, you must consider everything one sees online is not the gospel. The specter of fake news and alternative facts competing waging a competition against truth is inescapable. There are sites out there that deliberately distort the truth and those that ignore it altogether. Opportunities to share your story without filters, misinterpretation, and/or selective editing abound when the information comes from what would be your newsroom. Stand & Stretch will craft content that will protect your brand and your bank account.
No Longer a Digital Wallflower
The solution for that is having Stand & Stretch do the heavy lifting in establishing your digital PR footprint. We'll do the research to make sure your digital presence and digital capabilities stack up against your competitors. And we'll target those areas of your business that would be most improved by digital initiatives.
Begin a conversation. Blog about it. With so many of us getting our news from our phones, laptops, and tablets, it's just a smart way to go in telling people who you are wherever they are. And who know better than anyone what makes your brand unique than you do. We'll help you put that informed knowledge and your passion before the world and share why they should do business with you. Stand & Stretch will make sure they find you as each piece of content will have been search engine optimized. And it will put your best foot forward as we fully understand that social media executed well is your best customer service.
We'll consistently make sure you have a share of voice in conversations and on topics that are relevant to your business. By doing so, this elevates your stature as a content expert in the field. That's key as because according to Evercoach, 81% of U.S. online consumers trust the information on blogs.
Contact us and Stand & Stretch will help your blog become one of your company's greatest assets. Our content creation experts will position you to gain more customers.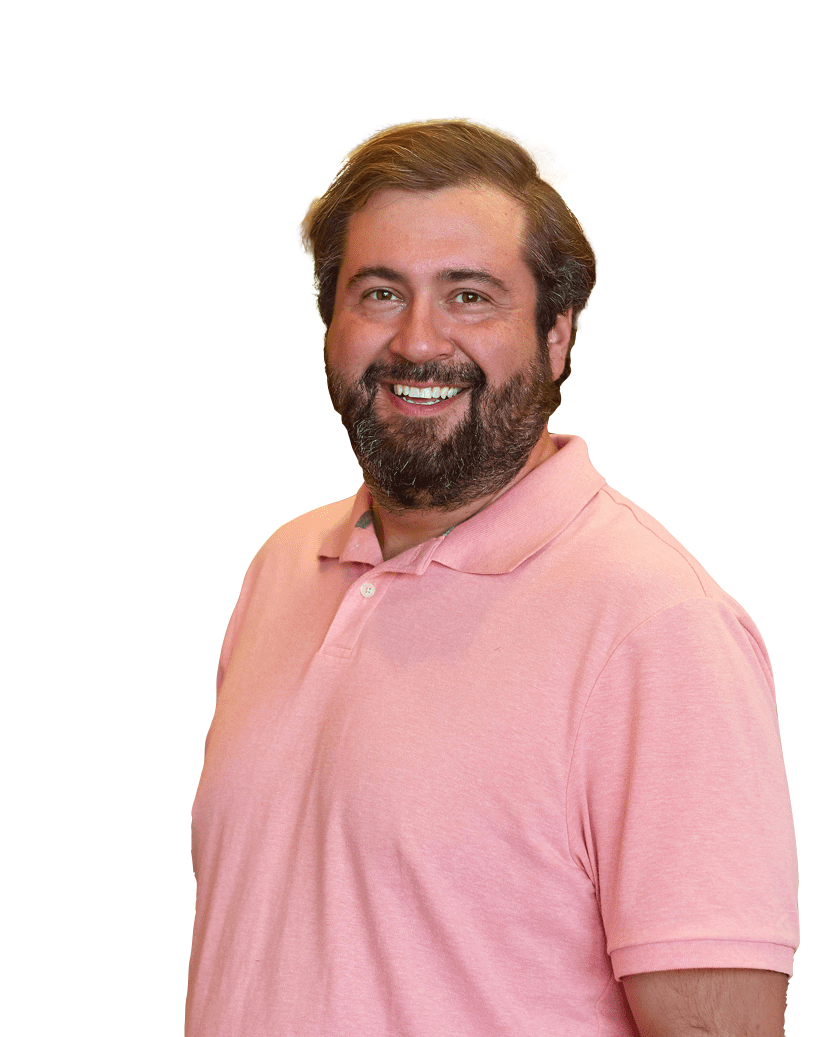 Lucas is a small-town Georgia-born Social Entrepreneur specializing in technology and community organization. I enjoy riding my mountain bike, flying airplanes, coding/programming, and spending time with my 3 boys.