I know. I've been a quiet little mouse. It has been 90 days since we lifted anchor and I must say keeping my nose out of things and giving priority to this agency has felt good. And it's been a pleasure taking the opportunity to visit our clients more often.
And to find out, they enjoy the time as well. To think I had the audacity to challenge our client's busy schedules and force them to drive to our office and have them sit in our standard chairs at our oversized table. The perks of having a 'headquarters' was nice but just fundamentally something we had to let go so we can realign ourselves to understand deeply what our customers mean to us. And equally as importantly, what our team members need from us to succeed at our agency. We also started recognizing what type of space is going to meet our new business requirements for our growing team. A new 'space' is on the goal sheet for 2017 and is one of our primary focus points so we shall see.
Workforce
Our agency takes to account the nature of our tribal creatives and we are building a safe haven, virtual and in-person, for work to collide and expand the way the workforce is demanding. I've really come to the realization that building a team is more than resumes and leadership. It's about people. Their grit, discipline, perseverance, accountability, and patience paired with our training program has made all the difference. We've got a process that gets our new hires ready for client work in 4 weeks. (And some said it's wasn't possible.)
We are growing horizontally and yet each team member is focused heavily on becoming a t-shaped person and we are helping to facilitate that path. And eventually, we can all aspire to come versatilists.
Ideation
Great ideas, like great people, don't just happen in meeting rooms or nice offices. They aren't just born in crowded coffee shops with costly caffeine incentives. And it doesn't necessarily happen in collaborative spaces designed for innovating 'things'.
It happens in the presence of our client's lead stakeholders where the ideas that we create culminate in the environment of the operation which directly binds the relationship with memorable experiences. No one remembers the paint in your office meeting room. They just don't. The smells, the noise and the people who work for our clients are what has connected the dots and allowed us to mature and continue to add value to the 74 clients we serve today.
In the past three months, I've sat in a lens cutting room with technology spinning around me while negotiating on our client's terms and at our client's pace. I've processed goals for 2017 with another client through a notepad and pencil on cold metal chairs in their meeting room. Being present in our client's businesses has transitioned me to a new level of connection that has humbled and centered me.
Challenges
Our in-house (or in-town) creatives, team leaders, and process purveyors we've accumulated are sticking together nicely and our focus on the customer experience is leading to more discovery. This has allowed us to open up our capabilities to a new set of services that will help widen the foundation for us to establish ourselves as the premier digital group in our region.
Outside of burning more fuel, we have saved over $10k of expenses by temporarily virtualizing our office and have not added any new debt to the business since in Q1/2016. Our quarterly filings for the IRS are down over 85% for the year and a little thing called profit is on the horizon for 2017. I have also spent more time planning, working on financials and plotting a course through 2020. Our plans include bringing a software development capability to the forefront next year and focusing on building the digital transformation operations to where we plan and create the client's product, integrate into the sales/marketing/operating departments while handling all creative and strategy decisions based on client goals and market components. Powering our clients internally, as well as externally. We want to build strong, efficient businesses and drive the economic tide for our business community in the East Alabama and West Georgia region.
We will be challenging our creative, development and strategy teams, who are all primarily located in the Columbus, GA region with a handful of our talent sourced from Universities like UGA and Auburn, to continue to focusing on client experiences first. Through our partnerships with their Business Schools (advertising, marketing) we've been able to access creative pools from around the Southeast. And while the "Creative Industry" is changing, it demands that our workforce development and hiring strategies work alongside the new 'gig economy'.
This has allowed our network of team members to accumulate over 40 individuals including PR consultants and HR professionals carrying through our creative artists, UX/UI experts, and software developers to support our clients. All continue to do work from time to time while leaving a core group of 26 people who are dedicated to producing quality work on a weekly basis.
(Read this story about 2016 SBA Small Business of the Year; "The company also utilizes a pool of 600 freelance artists and adjunct professors, who guide leadership management training classes for the company's clients.")
Action
Make no mistake. Because we have no walls to hold us in we are still projecting a loud presence in the market. As our competitors engaged digital contracts as a defining point of their business goals, we've gone back to our core competency. We are a technology company that combines the ingenuity of computer science to the artful exchange of enhancing our client's digital presence, redefining internal sales and marketing processes, and launching timely external campaigns to their customer base cognizant of strategy and design. We purposefully reengineered our process for 2017 to get away from the type of services that strap businesses contractually to the past with monthly contracts with no goal in the design. We believe in an engaged, non-contractual handshake relationships and to date haven't had one single contract forced onto a client.
As the end of the year connects us to the next, I am confident of our business and expect returns to increase over the next 3 years.
I believe its time to let the quiet little mouse roar.
Cheers!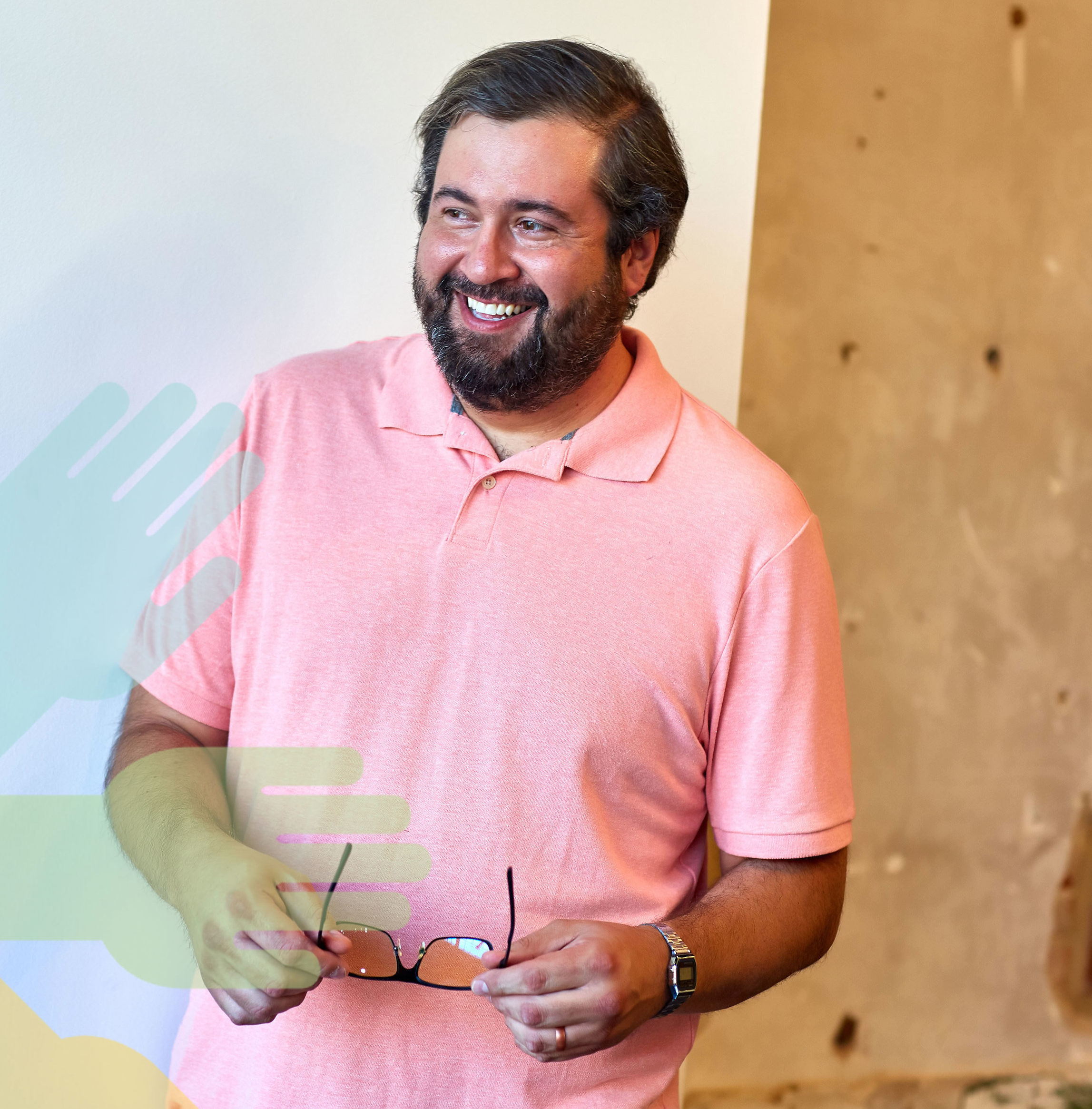 With 15 years of digital creative experience and work in dozens of major industries, Lucas writes to communicate the importance of digital strategies useful for every company from Startup to mature Brand. He currently is Creative Director at @StandAndStretch, a TEDx Speaker, SEO Expert, Father to 3 boys and married to his lovely wife, Whitney. Schedule a consult today!
Related posts