It is a challenge to find talent in our area. It just is.
But it is even more challenging to provide a place where talent can grow into the next leader of your agency. Focusing on building creative excellence and watching it grow at Stand And Stretch has been something I have begun to revel in.
Since 2011, Leighton Guerrero has lead the visual approach on every website, digital campaign and product we've delivered to clients. In the early years, butting heads on briefs and challenging our process led to one of the most brilliant moments that has pushed us to require Leighton's talent plus experience to lead instead of produce. Now, one of the best logo and branding artists I've ever met has moved into the Art Director role at Stand And Stretch.
While exceeding internal expectations on creative work and recent agency leadership, Leighton has easily moved from being the main producer of pitch work and creative needs for our clients to the purveyor of advice and direction to a new tree of talented artists providing a broad base of work through his eyes. Just a little push and boom…a leader is born. (Want to work with him? We're hiring.)
"I'm excited for this new chapter in my career and the evolution of Stand And Stretch. Being a part of Stand And Stretch from the beginning, I have seen a progressive growth that I am proud to be a part of. We are doing things in a way we never have before." says LG as I prod him for a quote.
"Bringing together a team of talented people, all with different talents and specialties, we are charged and ready to hit this new year running. With this team of designers we have put together we have high hopes for the art work that will be coming out of here for a long time to come."
We tend to look at all the choices we make at the agency. And the hardest challenge I've ever had to overcome is trusting my team to do what is right along with what is creatively the best outcome. You never want to depart wholly, but you want to provide strength and leadership to your team at every angle. There is no other way.
"As Art Director, I am looking forward to leading this team of designers as well as learning from them." – LG
And if I had any advice for LG as he embarks on the newest branch of leading art and design at our agency, I would say that they (the team we are developing) will give you your best, when you give them yours.
Cheers to Leighton and his new responsibility! We shall look back and remember the 'early days' and it will be good. Thanks for your hard work and consistent ability to never give up or back down.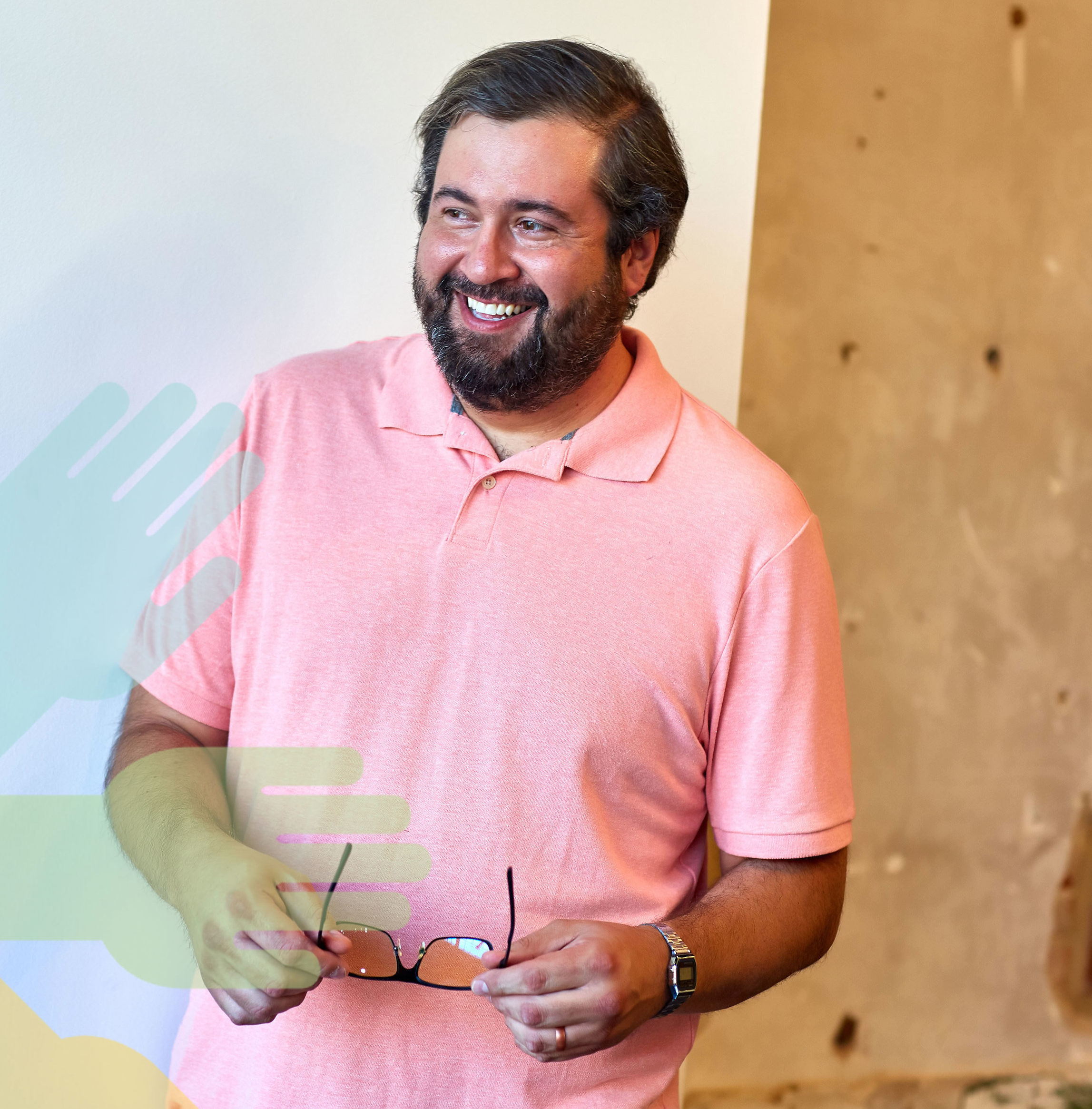 With 15 years of digital creative experience and work in dozens of major industries, Lucas writes to communicate the importance of digital strategies useful for every company from Startup to mature Brand. He currently is Creative Director at @StandAndStretch, a TEDx Speaker, SEO Expert, Father to 3 boys and married to his lovely wife, Whitney. Schedule a consult today!
Related posts