Since 2010, I believe I have heard it all when talking about online marketing.
Some businesses try to lead the market by being the loudest in the room while others drive home casual indulgence. You may already know I am always leaning on the latter…with flip flops on.
Challenges await everyone in this new year. I am certain we will see a change in attitudes towards the social networking sites as they become lumped into current procrastination outlets like TV or video games. Facebook is losing it's shimmer as Princeton released a study showing their epidemic model predicting their destruction by 2017. As controversial as it is, Facebook is still garnered as 'the place to be' for businesses without a budget while websites still hold all the power.
Twitter is still my favorite by all means. I use it for weather, local and national news, friend-stalking and most importantly…introducing myself to people I might have never had a chance to speak with. I still also use it for monitoring 'things'.  Google Plus is continuing to perplex everyone but proceeds to drive home a few important marketing details like SEO and 'relevant content'.
The question about 2014 is, will you be leading your business into a new year with a bullhorn or from a comfy couch?
Neither is bad…but let me explain.
The Bullhorn method
For years, you've taken your business advice from traditional marketers and they want your business everywhere in plain sight. Billboards that have traffic counts. Brochures that fill rack space. Direct mail print that goes directly into the dump. It is clear that grabbing your bullhorn and tracking around the city blasting your message is tiresome, tripe and a bit twentieth century.
The Comfy Couch method
It's no secret that good companies barely have to advertise. But outside of the word of mouth networking, the hardest is trying to receive leads and opportunities while your in a team meeting working on your business from a comfy couch. We are lucky enough to also receive plenty of work from our online presence and community involvement that we've yet to have a distinct need to pull out the bullhorn.  Pair that up with search engine traffic and regional success, we will survive on the same very success we sell our customers.
In conclusion, all businesses are different and I don't mean to clump them into two 'made-up' categories. But it does shed a light on two tactics to improve the growth of your business. If you've been on the bullhorn for a couple of years, devote 2014 to learning how web traffic from paid and organic search traffic and online marketing including social media can elevate your businesses awareness to start driving users to your business online instead of trying to move your business in front of people using traditional means.
Not sure which one you are?  Contact me today and come in for a free consultation.
Happy New Year!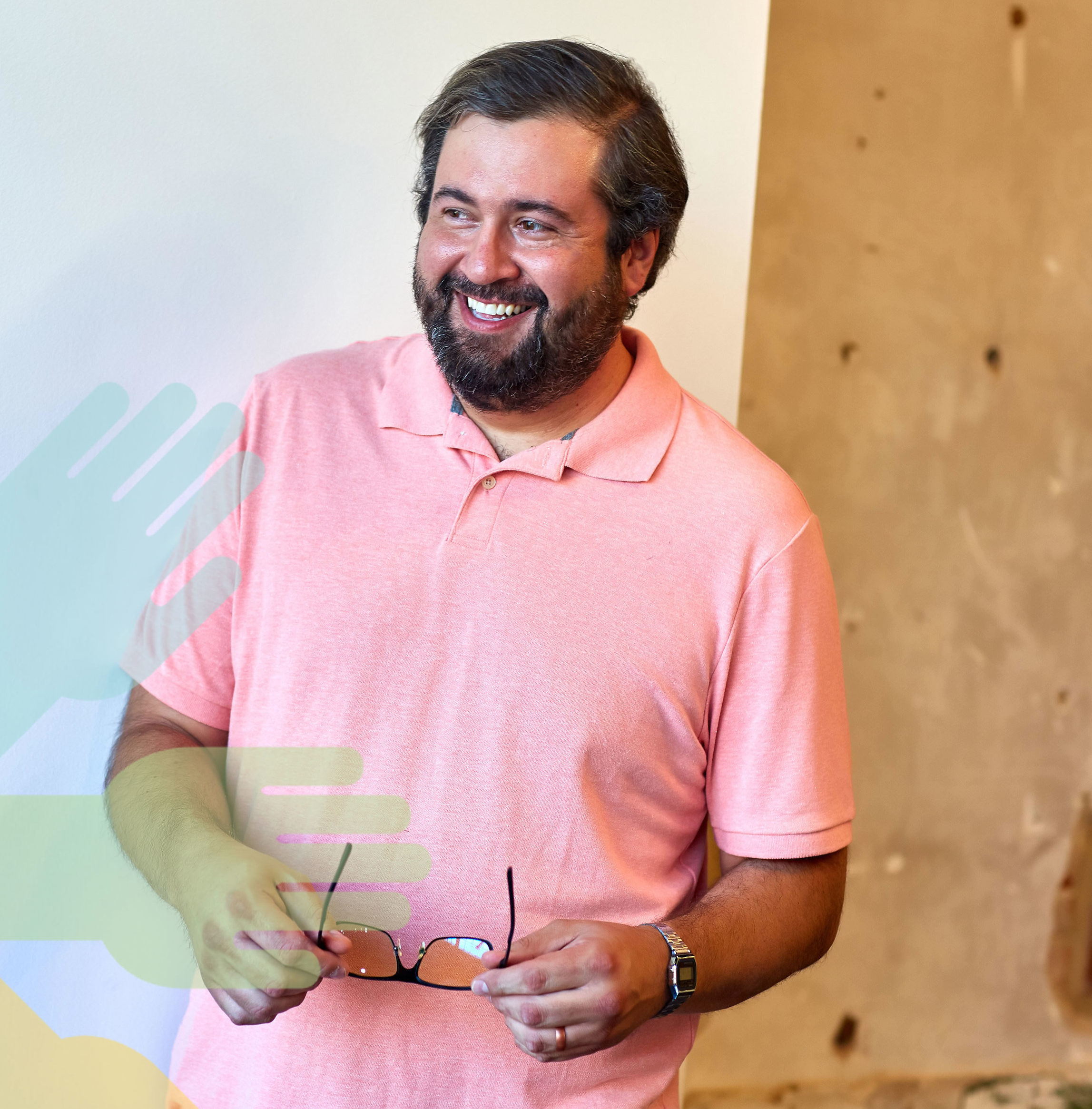 With 15 years of digital creative experience and work in dozens of major industries, Lucas writes to communicate the importance of digital strategies useful for every company from Startup to mature Brand. He currently is Creative Director at @StandAndStretch, a TEDx Speaker, SEO Expert, Father to 3 boys and married to his lovely wife, Whitney. Schedule a consult today!
Related posts