It's been a while. I once thought MySpace was the best place to stalk cute girls and post animated GIFs of funny ideas. It became boring as rumors of an 'invite only' network called Facebook made its appearance. It was as if someone yelled fire and there really was a fire.
Here is my opinion. MySpace didn't have any good rules. You could call yourself anything you wanted and wreak havoc on those who simply wanted to connect. I consider MySpace my 'Goth' phase. And no disrespect to Goth but I had a dark MySpace page. It had what ever song I thought inflicted the most transient journey and blah blah blah. It was soon that my MySpace persona clearly did not reflect my actual personality.
And maybe that's what anonymity does. It causes us to build fake barriers based on fake stimuli all while wasting real time. And this is where I believe MySpace failed the most. Outside of putting a music player on everyones page, allowing avatar-esque connections allowed sites like Facebook to grow due to genuine personal validation. MySpace was a mask while Facebook was your real-life story.
As I mentioned, if it had not put the music player on the home page it would likely have not kept the 'music' communities going and therefore failing completely. Before SoundCloud and other popular music upload sites, MySpace was one of the only places you could go to hear un-produced, un-published bands before torrents muddied the waters for all music.  The music player is both the cause and effect of what New MySpace represents today.
All that aside, I like the new MySpace. But then again I like music. And when you make my interaction with music elegant and modern…I may be swayed to hang out. It's not like MySpace has been out of the game. They've been doing well considering they rank 203rd of all other sites ranked on the web, according to Alexa.
The current MySpace, dare I say old MySpace, looks nice too.  25 millions users before going to the new platform still has some power behind it.
So, here we are.  I've spent a couple hours trying to find people.  Almost impossible.  I have found some great music.  That's a plus.  In 2005, NewsCorp purchased MySpace for $580m.  Nice.  In June, 2011, MySpace sold to its current owners for $35m.  Ouch.  Will Facebook find this same fate?  Who knows.
My prediction about MySpace's return to excellence is centered around the interface. It's horizontal slider gives it a jukebox appeal and the interior design is simple and modern.  Almost too simple.  It has new icons to recognize like the connect icon.  New verbs, new counters… New MySpace.  Like 'New' York.  Get it?
The player on the bottom is just like Grooveshark and I love Grooveshark.
As I listen to my Queue right now, I think MySpace may be going after the MTV-type takeover of streaming music by using customized playlists and social connections to grow your list.  Pandora's lack of playlist feature and Groovesharks lawsuit troubles bring MySpace to the top of my mind when I think of anyone who could do it successfully.  (these songs are going to need a 'share to Facebook' button!)
I believe MySpace will reign supreme for the future of online streaming music.  It may not get the totality of daily life activities but it will get my attention if I can listen to music for free and share these tunes with my friends.
Connect with me at https://new.myspace.com/lucaslshaffer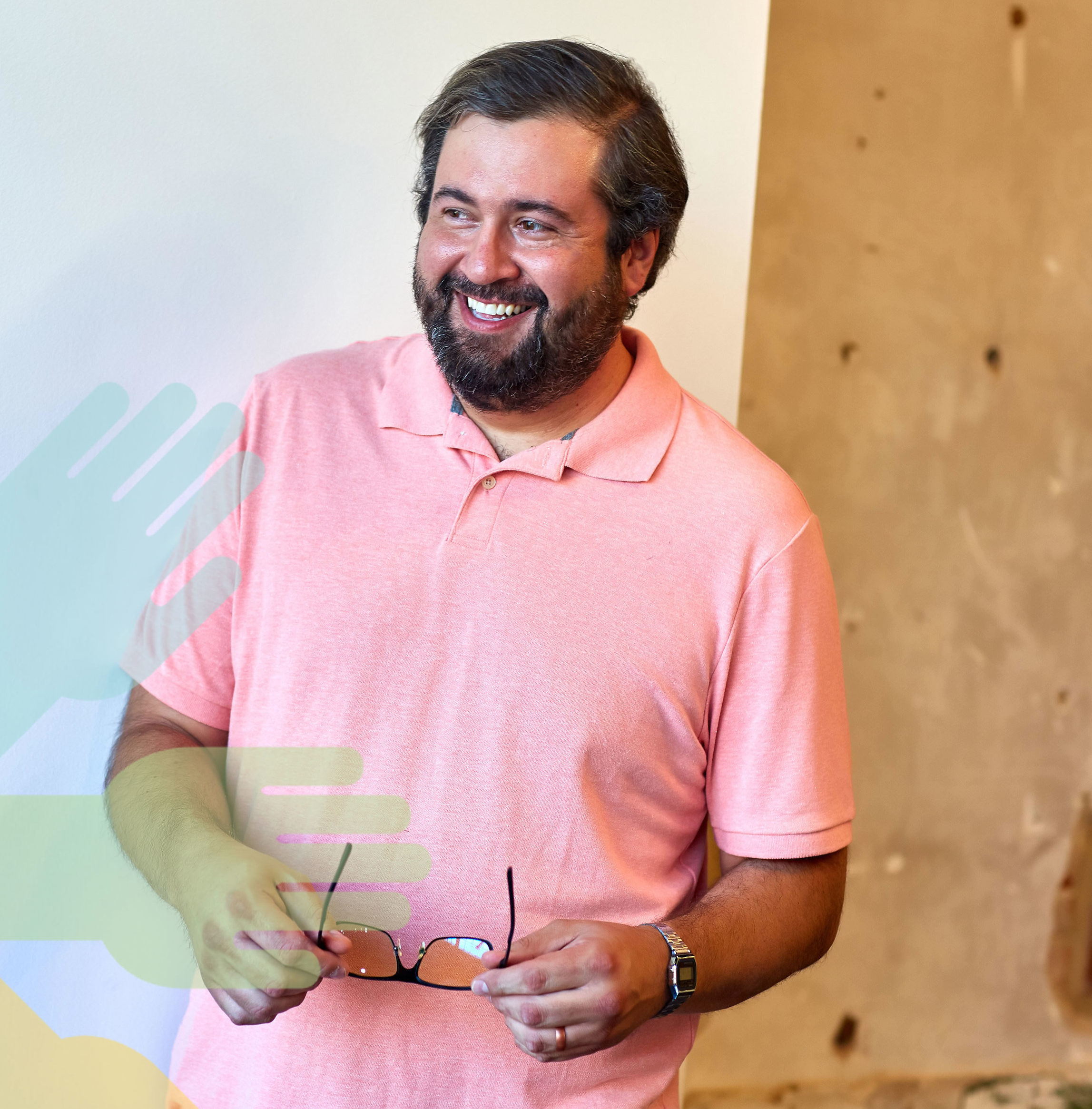 With 15 years of digital creative experience and work in dozens of major industries, Lucas writes to communicate the importance of digital strategies useful for every company from Startup to mature Brand. He currently is Creative Director at @StandAndStretch, a TEDx Speaker, SEO Expert, Father to 3 boys and married to his lovely wife, Whitney. Schedule a consult today!
Related posts