I recently had the opportunity to speak to a wonderful group of photographers at the Photopia Professional members meeting.  It was very engaging as I spoke about the difference in blogging styles and how to allow the consumer to connect with the images using social platforms such as Pintrest (if you need an invite, let me know!), Facebook and even Instagram.
One of the most frequent ideas brought to the surface was the perspective of the consumer.  I am always shifting roles for our clients playing both the architect and end user for many of our projects so I was able to confirm that missing the connection often comes from not cultivating a personal relationship with the site visitor.
In one instance, I would imagine visiting a site that was image heavy and note that all the images were great.  So great, in fact, that I am inclined to follow through with a contact form or phone call and ultimately completing the online marketing cycle.  However, when the phone rings I have no idea who I am talking to and all I picture is a face behind a lens, some lighting and a studio to sit it all in.  Or at least that is what the site has lead me to believe. At this point, the personal relationship begins from the phone call.
It is also very common to visit a photographers website and find a segmentation.  Why do I have to chose between options to get into your site? It could be that two separate sites exist because of growing needs but if I have to decide between going to your website or your blog I may become confused.
If you look at the site analytics you will find that the average person visits your site and clicks to about 2-3 pages; maybe more.  If you make one of those clicks about deciding which part of the site to visit then you may loose the visitors interest.
Here is a list of what I want to see on a photographers site.
Pictures.  (ha!)
One website platform.  There shouldn't be a separation of the site into segments making the point of entry a small maze.  A website and blog are sometimes confused as the same thing.  This is not true.  A blog is a very important component to a website.  If you have a website then decided to add another blog content software like WordPress or Joomla, then you should talk to us about combining them into one.  Combining the two into one site will have many advantages.
Blog technique.  Are you posting 30 of your best pictures and then writing only a short paragraph at the top to talk about them?  That is a crime.  I know Judy was a pleasure to work with.  I can see you are at a super secret [enter superlative here] location.  I want to know that you accomplished something that differentiates you from other photographers.  Tell me you had an issue, you identified it and turned it into the best photograph ever.
Diversify the blog.  Does your blog contain any content specific posts (maybe only one image and the rest text)?  You should consider writing more content about everything.  It should not just contain a chronicle of photo sessions. It should also include individual posts about  professional experiences, customer follow-ups, press releases, exhibitions, awards and even 'detailed descriptions' of how YOU use a camera.  Well…maybe not the last one.  🙂  You can separate the business and connect to your visitors on a personal level with more content.
Video.  I know your DSLR has HD video.  I want to see you and your customers interacting.  This has high value for me.  And I know with all your editing tools you have something you can use to put together a 30 second clip.  It doesn't have to be perfect but just enough to grasp your personality.
Use social platforms more often.  Integrate Pinterest directly into your blog.  Add a Facebook Like button to make a connection.  If social sites are not on the top of your referral site traffic reports then you must reevaluate your website.  Did you know Pinterest houses all 'pins' from your site?  Try this:  Visit http://pinterest.com/source/[yourwebsite.com] and see what has been pinned from your site right now.  Now try another photographers website.  Try photofoodblog.com!
Have a plan.  Since you already know you are going to be taking pictures you may want to organize a plan of action per shoot. If you know you are going to write a post about the overview of the session then you can be more aware of the instances you may want to talk about.  Otherwise, they just got written off as mistakes when it could have been turned into a 'learning experience' and shared with colleagues who visit your site.
Pictures are the most consumed media on the web including Facebook.  The natural tendencies of people are to look at other people.  It would be nice to accompany those pictures with a non-proverbial '1000 words'.  Or better yet, split a session into three blog posts; photo session(mostly images), overview of session (mostly words reviewing the session) and follow up (customer feedback/testimonial).
In the end, it all comes down to time.  Time management is always an issue but understanding my perspective when I visit your site is a great place to start.  For any business, websites are becoming digital storefronts eliminating overhead for many markets creating a groundswell of imitators, coat tail minions and envious trolls.
Differentiate yourself by creating a personality with your website.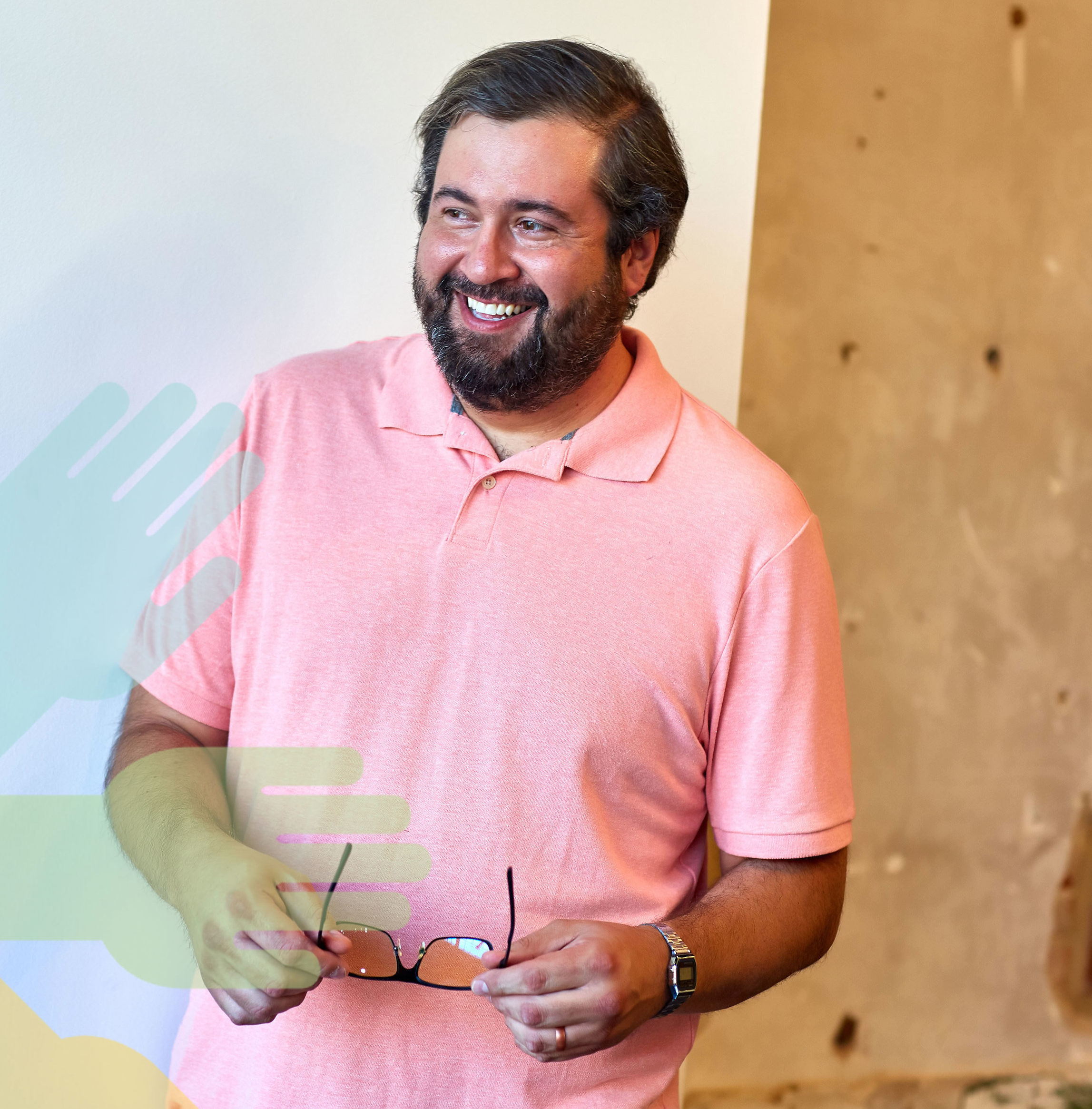 With 15 years of digital creative experience and work in dozens of major industries, Lucas writes to communicate the importance of digital strategies useful for every company from Startup to mature Brand. He currently is Creative Director at @StandAndStretch, a TEDx Speaker, SEO Expert, Father to 3 boys and married to his lovely wife, Whitney. Schedule a consult today!