February 1st, 2011 was a unique day.  But not just because an incident occurred that pumped the city full of anticipation.
This day was unique because our city acted as a community sharing details of an urgent story using social media.  I began to notice this 'manhunt' early on so I set up my nets and captured some information you might not have known.
Whether you had something positive or negative to say, your attendance was both exciting and necessary.  Every community has their balance.  I saw many people on Facebook sharing information only to have their friends comment and say, "Can we talk about something else…?" The participation went through businesses as well.  The thought of closing schools and daycares because the threat of security showed to be quite a momentous story.
Use of Social Media
Using social networking sites like Facebook and twitter are very common.  Today, we saw both being used to relay origins of the manhunt and even sporadic updates through out the day.  Although Facebook is a bit harder to track outside the 'admin' walls, I was able to grab a few stats and screen shots to share.  I will share my twitter stats below as well.
We also saw an awesome display by the Ledger Enquirer utilizing an online chat forum to allow interaction outside of Facebook.   It seems that the 'Cover It Live' brought a great variety of out-spoken citizens.
Remarkable comments stoke at the heart of our community and a few of these grabbed me.  See a few below.  Here is entire chat log.
2:19

[Comment From Guest ]
LE doing a great job! you're providing the answers we want and need to stay informed. Thanks again.
3:03

[Comment From PM ]
Are they using search dogs?
3:03

[Comment from Ledger Enquirer]
Yes, police are using dogs to track the suspect
3:04

[Comment From Guest ]
While the financial information is an unnecessary attempt to sway opinion without knowing the whole story… the LE is doing a good job keeping the public updated
3:09

[Comment From carolyn ]
I commend the Ledger Enquirer and the Columbus Police Dept. for keeping everyone informed. Hope they find him soon.
As you can see, the community was ready and willing to communicate.
If you were on Facebook today then this picture is something you saw frequently.
Everyone who wasn't using the Ledger Enquirer's 'Cover It Live' chat was on Facebook.  I saw comments reflecting attitudes of all kinds and it made me happy that in a community that has so much diversity you could find our city functioning as one.  Much like the recent 'Snow Day' where school closings were the rage and everyone wanted to know the reports, this story carried an added weight of personal safety.  Most of us were just curious.
Without access to all the many pages out there that shared this news I will shift my focus to twitter where I was able to find a few things of interest.
While the city was chatting away and refreshing their Facebook home pages, another world of news was being transmitted through out the day.  On the twitter wire we saw many things bubble to the top and a few of the details I will share below.
One of the biggest proponents to the twitterverse was @johndpyle.  Due to his social nature and iPhone mastery, a world of users kept up through his updates; some of which included actual pictures of officers in the woods.
While a lot of us twitterers Retweeted and shared the news, John was able to use his wide network and transmit this information just as fast as some of the local news stations.  I admit he was 'luckily' right in the middle of the incident getting a house visit by CPD early morning.  One of the highlights of Johns methods was the use of a social media tool called Tweetdeck.  In one fail swoop he was able to update twitter and Facebook thus creating twice the amount of stir for his 5000+ person social network.
Analysis
As twitter settled down, I was able to find some great trends to look at.  Diving right in I tracked every tweet on twitter using the term 'manhunt' and surprisingly enough it was somewhat accurate.
For example, in the past 24 hours 500 tweets went out using the word 'manhunt' and a great deal of them were from our area.
You may recognize a few names and you may not.  The idea here is that we can determine who was talking about 'manhunt' and this type of search can be conducted on several other terms. This term was the most fruitful.
Our next look was at the words that were used.  When we searched for the term 'manhunt', we also looked at the other terms and this usage to find the Top 20 Words used along with 'manhunt'.  Taking the Top word used is 'Columbus'.  Followed by 'north', 'police', 'suspect' and 'fbi' to round out the top 5.  Other words include 'arrest', 'murder', 'schools' and 'WTVMCOM'.  See complete graph below.
To round out the graph content, our last chart is one of interest for anyone interested in social trends for 2011.  It's very apparent that social has been going mobile.  It appears to also be true with our area.  As you will see, mobile ruled the tweets with a demanding 54% of all tweets coming from mobile devices.  I will explain further.  See complete graph below.
If you look at the chart closely you can see 26% percent of the tweets were sent out via the 'web' browser at a desktop computer.  You can also see that approximately 20% of the tweets were generated from auto-tweet programs that help transmit news from valuable sources.  This means it is automatically tweeted when a source posts a news update.  The two applications you can see most prevelant are 'hootsuite' and 'twitterfeed'.  All others are mobile devices from iPhone, Android based and Blackberry.  I can even see a few non-smartphone (1%) updates.
Conclusion
Whether you like it or not, our local community in Columbus Georgia is leaning on Social Media more and more every day.  In just the past few weeks we have seen it used to alert the area of bad weather, a weary manhunt and many other community based forums for interaction.  While the Ledger Enquirer focused on the media users at a desktop using the live chat forum ( not mobile friendly), the rest of the population utilized Facebook and Twitter on mobile devices to find most of our updates on this 'manhunt'.  It's important to note that no one way is better than the other.  It's the goal of your business or publication to cover as many of these engagement points as possible.  This may not fit a typical budget but you can bend and cater your message through the proper channels and our community did that well today.  The credit goes to the community for interacting with the media sources like the Ledger Enquirer and news stations covering the story.  Without the awareness and growing media literacy there would be no demand to have a live chat or to share such a story in the social networks.
I see this as huge progress for Columbus and I look forward to the rest of the year.  2011 is going to be Columbus's year for social media.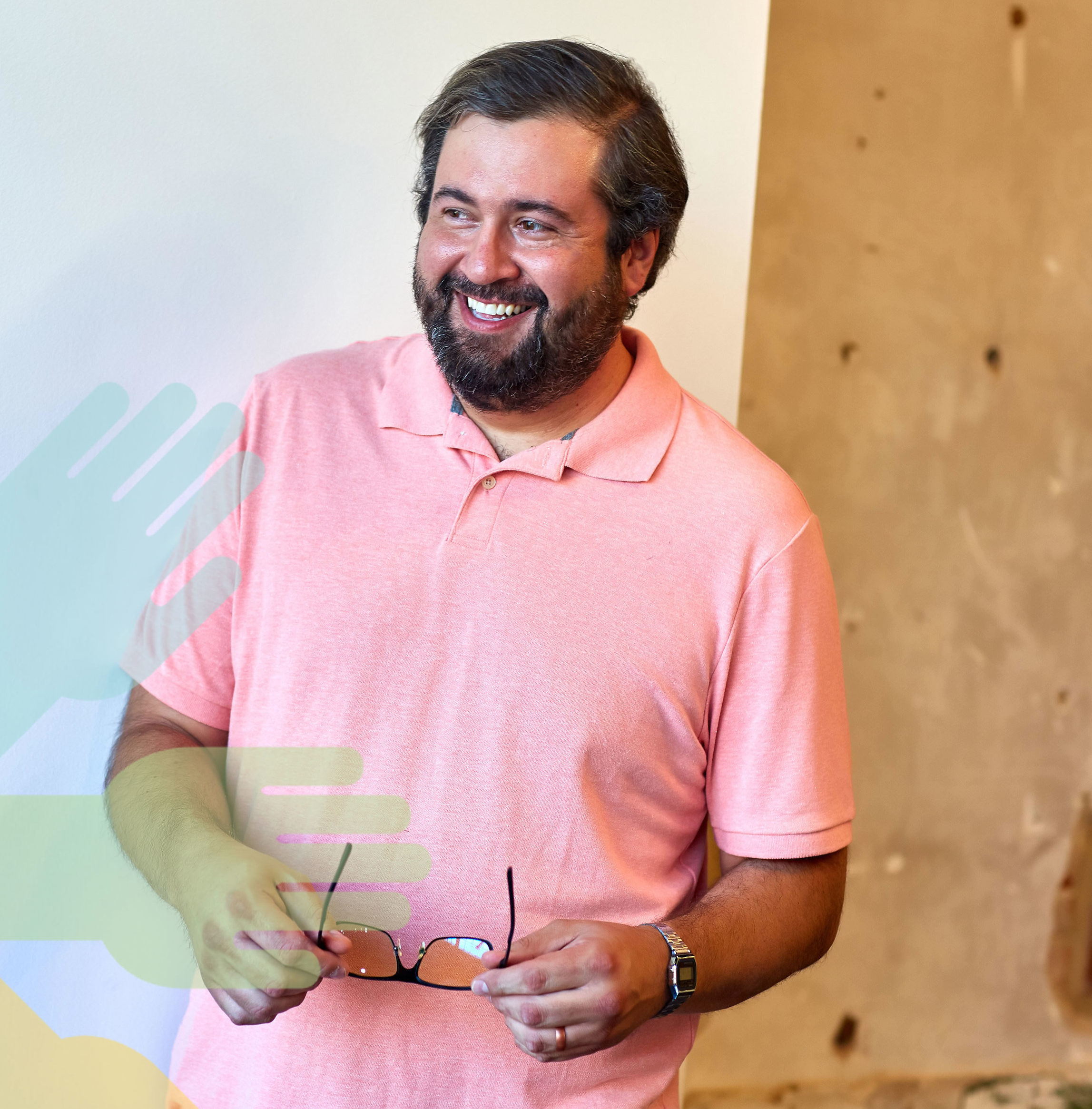 With 15 years of digital creative experience and work in dozens of major industries, Lucas writes to communicate the importance of digital strategies useful for every company from Startup to mature Brand. He currently is Creative Director at @StandAndStretch, a TEDx Speaker, SEO Expert, Father to 3 boys and married to his lovely wife, Whitney. Schedule a consult today!
Related posts